Tour Overview
Havana Tropicana Tour is our proposal of private excursion in classic or modern car for those who want to know Havana during the day, during dusk and night, to finally visit a nightclub in the city. The pick-up time is at 8:00am right in the lobby of your hotel or B&B in Varadero, Havana or any other point of all western Cuba. During the day we will visit iconic places in the Cuban capital, will visit both the contemporary Havana and the old Havana, at sunset you will have an unforgettable view of the entire Havana from one of the most exclusive and less known places of hikers, will participate in the ceremony of the 9 O'clock gunfire and finally we will visit one of the most famous and popular shows of all Cuba: The Tropicana Show or the Buena Vista Social Club.
Itinerary
Departing from Varadero: 08:00 am (2 hrs drive to Havana)
Visit to the surroundings of the Morro-Cabaña fortresses complex.
Panoramic tour along the seafront avenue, "Malecón", the Revolution Square, Central Park, Opera House, Capitol building, former Bacardi Building and Museum of the Revolution, former Presidential Palace. Stop at these places for pictures.
Lunch at a local restaurant
Visit to Saint Francis of Assisi Square, Arms Square, Old Square and Cathedral Square. El Floridita bar, La Bodeguita del Medio bar, Hotel Ambos Mundos (Ernest Hemingway´s regular bars and hotel in Old Havana).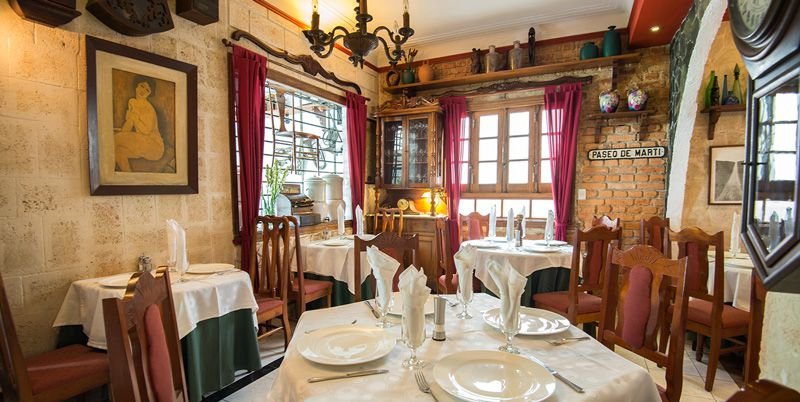 Visit to a cigar factory (admission fee: 10.00 CUC per person) and Christopher Columbus Cemetery (admission fee: 5.00 CUC per person).
Refresh & Dinner
Optional break to refresh and change clothing either in a B&B (price: 25.00 CUC per room), or a hotel room you book.
Dinner at a local restaurant.
El Cañonazo
Enjoy the picturesque ceremony of "El Cañonazo" at La Cabaña Fortress (admission fee: 8.00 CUC/person). Every evening at 9.00 pm young soldiers dressed in 18th Century uniforms fire a volley of a fake cannon shot to represent how citizens in the colonial period were announced that city gates were closed and access to the bay had been blocked by a chain.
Visit a night live show in Havana the most popular ones: "Tropicana Show" or "Buena Vista Social Club"
Drive back to your accommodation.
| Pax | Price |
| --- | --- |
| 2 passangers | $140 per person |
| 3 passangers | $110 per person |
| 4 passangers | $85   per person |
| 5 passangers or more | Contact-Us |
| Pax | Price |
| --- | --- |
| 2 passangers | $140 per person |
| 3 passangers | $110 per person |
| 4 passangers | $85   per person |
| 5 passangers or more | Contact-Us |