Overview
Extended Tour to Vinales with an Overnight, which is aimed for everybody who really wants to visit the Valley and its beauties and also wants to experience real life. Be a local for one entire day, discover the country's life and spend the night among a real Cuban family learning about their costumes and traditions.
Itinerary
Departing
Departing from Varadero to Vinales: 6:30am (4 hrs drive to Vinales). Departing from Havana to Vinales: 7:00 am (2 hrs drive to Vinales). Spectacular views and unique landscapes will escort you as you go.

Comfort break along the way.
The Mural of Prehistory
Visit to the Lookout "Los Jazmines", which has a breathtaking view over the entire Valley and the "Mogotes".
Visit to The Mural of Prehistory, which is located in the Valley "Dos Hermanas".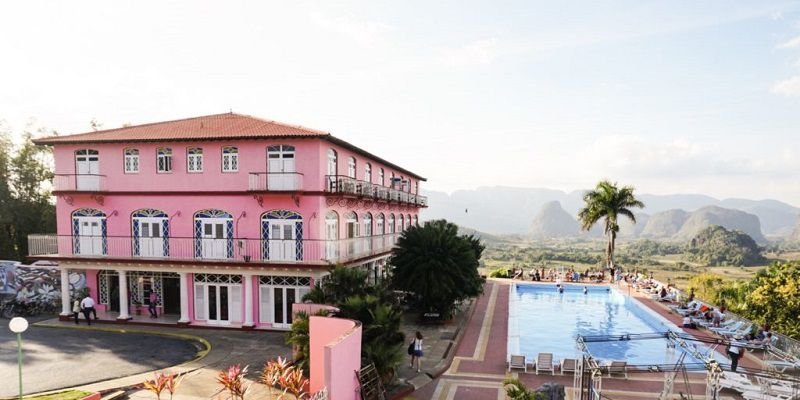 Vinlaes Center
Discover the Historical Center of Vinales, declared also as a World Heritage Site.
Visit to "El Palenque de los Cimarrones", which bring you to the Cuba of the XVIII Century.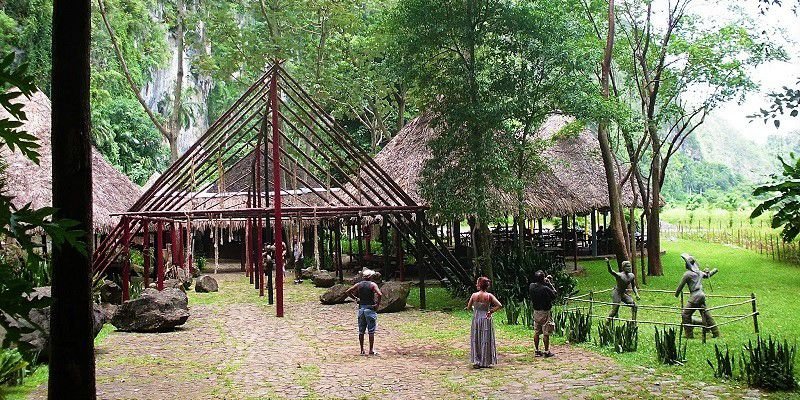 Horse Back Riding & Lunch
Horseback riding for 1 hour in the Silent Valley or the Prehistoric Valley.
Stop at a local restaurant for Lunch.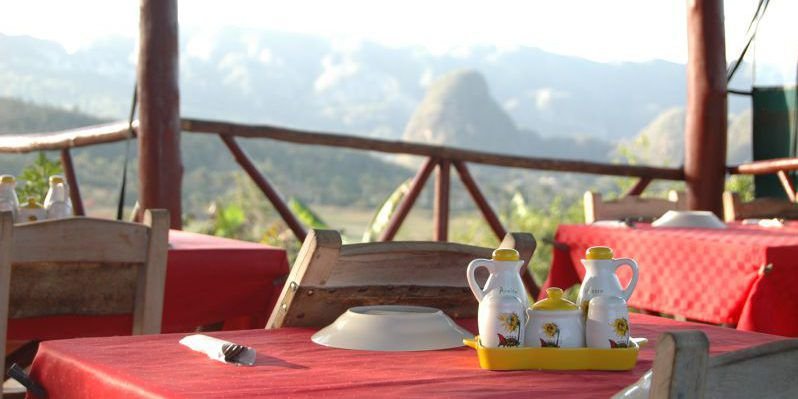 Indian´s Cave
Visit to the Indian´s cave, with its ride in a boat inside the cave and around where we can see the geology of this area, the flora and fauna.
Visit to the Botanical Garden.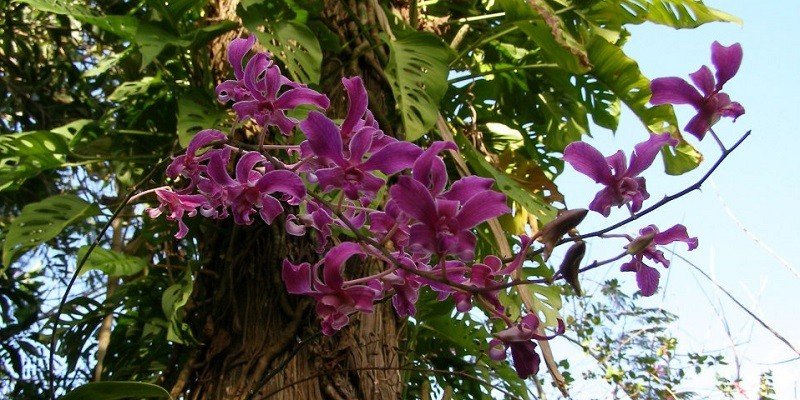 Saty in Casa Parituclares
Some other activities can be added and suggested by you or your tour guide.
Overnight in B&B(Casa Particulares) in Vinales, an authentic Cuban house with a Cuban family.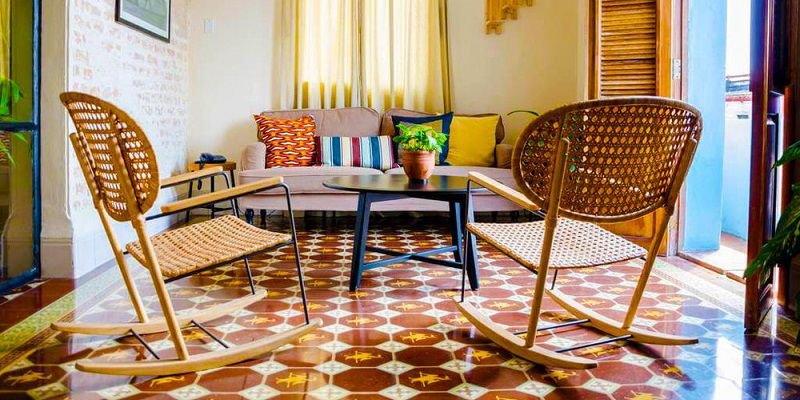 Cuban Farm
Unique way to approach to an authentic Cuban farm, have the opportunity of learn about the local livestock, Cuban agriculture methods and participate in the activities of the farm.
Tobbacco Fields
Have a unique opportunity of working in the tobacco fields, learn how to plant tobacco and recollect tobaccos leafs (subject to the season)
Learn how to roll tobacco leaves and have the great opportunity of rolling your own tobacco.
Traditional Cuban Lunch
Take part in the preparation of a traditional Cuban lunch, learn everything about the Cuban's most popular condiments.
Enjoy a delicious traditional cuban lunch with authentic Cuban coffee and natural juices.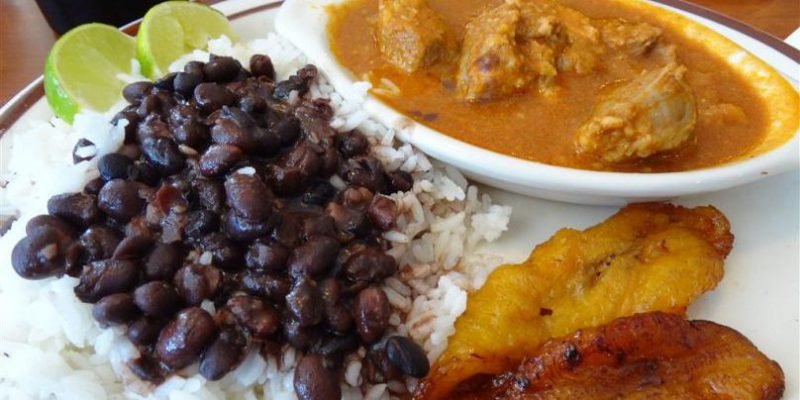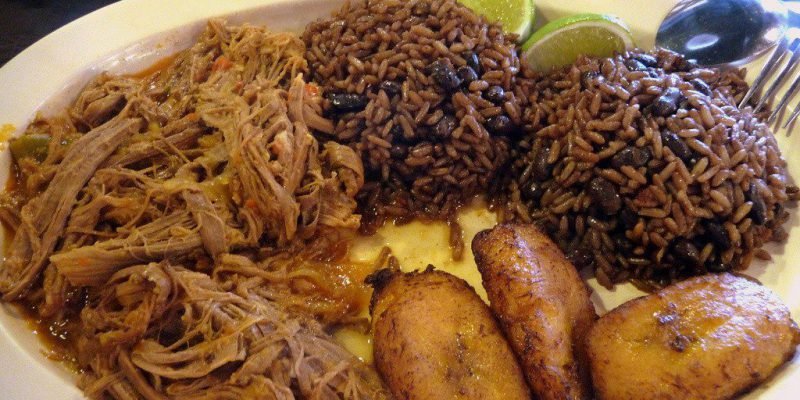 Feeding Animals
Have the opportunity of feeding the farm animals, such chickens and free range pigs. Participate in a "milking the cow" process by yourself, something to remember.
Back to your Accommodation
Some other activities can be added and suggested by you or your tour guide.
Drive back to your accommodation.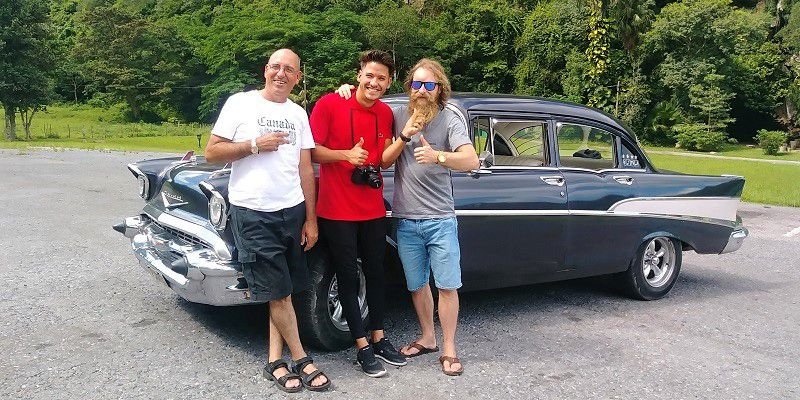 We recommend to wear Light Clothes

Bring Water, it could be hot specially in summer

Don't forget to come with a Camera!
Transportation available in Classic or Modern Cars

Distance from Havana to Vinales: 187km (1hr 47min)

Distance from Varadero to Vinales: 331km (3hr 23min)
| Pax | Price |
| --- | --- |
| 2 passangers | $220 per person |
| 3 passangers | $160 per person |
| 4 passangers | $120 per person |
| 5 passangers or more | Contact-Us |
| Pax | Price |
| --- | --- |
| 2 passangers | $220 per person |
| 3 passangers | $160 per person |
| 4 passangers | $120 per person |
| 5 passangers or more | Contact-Us |