Havana 60's 7 days ROUND TRIP journeys through the most authentic colonial, historical & natural sites of Western and Central Cuba.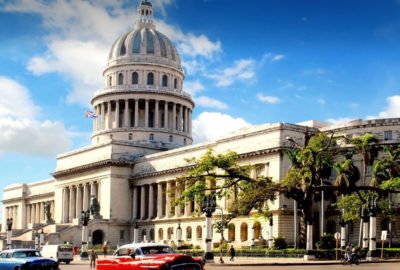 hot
Come with Havana Vintage Car Tours and taste Havana´s historical flavor vitalized by some entertainment & rhythm at night.
Unique way to discover Havana following the footsteps of a great legend of literature. This Novel Prize winner fell in love with Cuba...
Exclusively perform a tour of Old Havana and Modern Havana with its history, enjoying the wonderful architecture of its streets and...
Matanzas is one of the glamorous cultural beacons of Cuba's past. Situated on the shore of a large bay, the city has been called the Athens of Cuba
Come with us and discover two architectural gems of the colonial era in Cuba, but if you are going to visit two such classic cities, make sure you also do in a classic car 😉
Varadero Tour is our proposal for a day trip to Varadero aimed at all those people who visit Cuba and want to organize a day trip to one of the cities with the most beautiful beaches in the world. If you are coming on a cruise or staying in the city of Havana, Trinidad, Matanzas or any other place nearby, then this Tour is for you.
If you are looking for a full day experience living among local in Vinales then we propose an overnight tour in this west region of Cuba. Join us in this unforgattable experience and share part of your evening itinerary with a cuban family.
Discover the beauties of the Vinales Valley, this proposal of Vinales Tour is aimed for those who are mostly interested in nature and tobacco plantations.
Join us in this Private Tour to a Cuban Farm in Vinales. Unique way to live like a country local for a day. Know what they sow, participate in the farm activities and taste a real cuban lunch.
Discover this huge swamp, partially covered by forests, and one of the most complete wildlife reserves in the Caribbean, rich in birds and animals. Where one of the biggest tourist attractions in the area is hidden: The treasure lagoon.