In this article we will let you know what are the best 5 varadero vacation packages in 2018. We will talk about which are the best 3 hotels in Varadero at the moment and which is the best way to book them. We also have a list of the 3 best Tours Agencies that offers the best Flight Deals to Cuba for 2018.
Should I choose Cuba?
As is well known, Cuba is slowly becoming one of the most requested tourist destinations in the Caribbean. Tourism on the island grows year after year at an accelerated pace.
And even though hotels in Cuba do not correspond to the 5-star category with which they are sold, it is no less true that Cuba has become one of the most expensive tourist destinations in the Caribbean.
Why?
Simple… for safety!, and is that this island is one of the safest tourist destinations in the entire region. In Cuba there are no drugs, weapons, contraband, besides, its people are characterized by being friendly and always cheerful.
If you have already visited Cuba, you have probably fallen in love with its beaches, its architecture, its people and its cuisine, and maybe you are thinking of returning soon.
If that is your case, then this post is for you!!!
WHAT ARE WE GOING TO COVER?

The Best 3 Quality/Price Hotels in Varadero in 2018

Best Varadero Vacation Packages in 2018

Best Cuba Flight Deals in 2018
The Best 3 Quality/Price Hotels in Varadero in 2018
Although B&B
s are becoming increasingly popular throughout the island, it is no less true that most tourists still prefer to spend their vacations in a hotel, preferably in a beach hotel. And if it is a beach, there is no better option than Varadero.
Of course, there are other beautiful beaches on the island, such as Cayo St Maria, and Cayo Guillermo, but they are usually quite isolated from any town or city of Cuba, which is not a good option if you wanted to go out and explore a while in the surroundings.
On the other hand…
Varadero is located in a strategic location. On the east only 150km away from Havana, 120km south of the Bay of Pigs and 262km away from Trinidad.
That is why we have done an investigation on which are the 3 best hotels where to stay in Varadero and the best agencies that offer the best varadero vacation packages for these hotels.
The Best 3 Quality/Price Hotels in Varadero in 2018
Now this 3 hotels is the result of a search we have done on TripAdvisor and HolidayCheck. As we have mentioned in previous posts like in how to go from havana to varadero in 2018, to check the number of reviews and the quantity of stars that a hotel has is not enough, you have to read the comments! And because it is about Cuba, you have to pay special attention to those which talk about air conditioning, beach towels exchange and food.
Best 5 Varadero Vacation Packages in 2018
When you set out to book your vacations is normal that you want to book with worldwide agencies as Transat, Air Canada Vacations, Thomas Cook or West Jet, and regardless of the fact that the online booking can be done by anyone, the truth is that what gives them more credit to these agencies is security when flying.
What few of you know is that on the Internet there are hundreds of travel agencies that operate with flights from Transat, Air Canda, among others and that sell the vacation package much cheaper.
Below, I share a list of the top 5 travel agencies that offer the best Varadero Vacation Packages for 2018.
Best 5 Varadero Vacation Packages for 2018
Best Flight Deals to Cuba in 2018
If you have already arranged your accommodation on the island of Cuba and want to book only the flight. We can recommend the following internet agencies:
So you know, if you are thinking of booking your vacation soon do not hesitate to take a look at these agencies, some of them are not as popular, but with their good quality customer service and relatively low prices you can save some money that you could use for example to eat at a local restaurant on the island.
Have you tasted Cuban food already? Let me say it is one of the most delicious cuisines of the World. Believe me… I'm Cuban 🙂
Soon we will present a post about…
The Best Varadero Restaurants in 2018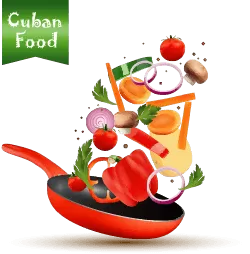 I hope you have like reading the post and do not hesitate to comment if you have any questions.