It is no wonder that after the high tensions and worries that the world is suffering today with the threat of the Coronavirus, more than one wants to take a vacation to clear their minds and relax when all this is over, but the question is: What would be a safe place to visit? Somewhere where I don't run the risk of getting Coronavirus and, at the same time, enjoying my vacation?
Surely after you have been confined to your home for several weeks or perhaps months, you will not want to catch the pandemic when it is almost over. Or, as we say in my land: "You don't want to have swum so much to come to die on the shore."
That is why in this article, I am going to tell you which are the safest places to visit in Cuba without running the risk of getting infected with COVID-19.
Is it safe to visit Cuba?
Well, before going into specificities such as the safest places to visit in Cuba, you may want to know if it is safe to visit Cuba in general. And for this, you must first understand that Cuba is an island and has no land borders, making it very easy for the authorities to control the borders.
Besides, Cuba has a prestigious medical reputation worldwide since it has sent many doctors to fight Ebola in Africa, diseases in the Favelas of Rio de Janeiro, and there are currently Cuban doctors fighting the Coronavirus in Italy.
To this, we can add that it will be challenging for the Coronavirus to survive in Cuba since, according to studies, the virus spreads with difficulty above 26 degrees Celsius. In Cuba, the average temperature in the months between April and October is 30.5 degrees.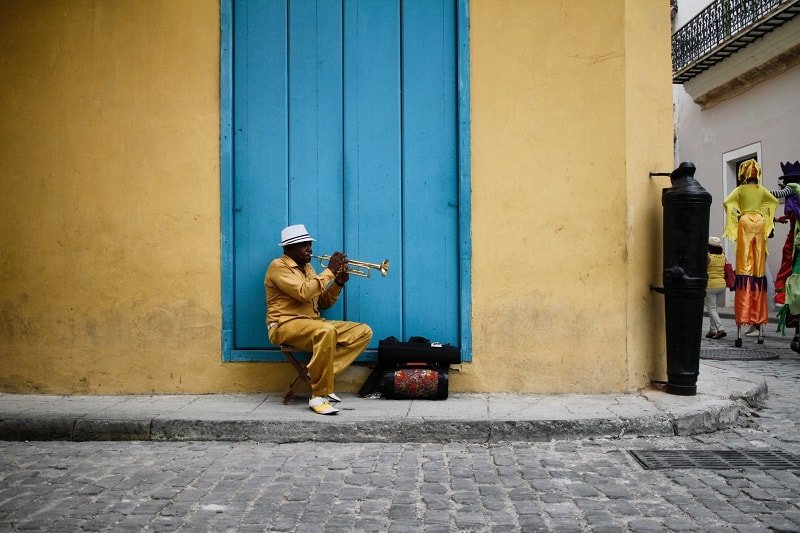 What are the safest places to visit in Cuba?
Although it is minimal, there is a risk, and like everywhere, there will be places of higher risk and others of lesser. But what are those places? Of course, large and multiple access cities such as Havana, Trinidad, Viñales, or Cienfuegos would not be the most recommended to minimize the probability of contagion.
Instead, I recommend that you choose the beach and sun destinations on the island. Why? Well, for several reasons, the most obvious is that the facilities in beach destinations in Cuba are relatively far from cities. In many of them, access is very controlled since all workers are subject to strict safety and health controls.
Also, I must mention that the hotel facilities are very spacious and in the summer months, they are practically empty, since the High season is between November and April.
But the fundamental reason why I recommend these places as the safest to visit in Cuba with the least risk of getting the Coronavirus is because of its geographic fatalism. That is why all suggestions in the list below are geographically separated from the island of Cuba.
All my suggestions are coastal cays, which are accessed by land, air, or sea, and most have a single, highly controlled access route since only tourists and workers are allowed access to the place.
The 5 safest places to vacation in Cuba after the Coronavirus will be:
Cayo Santa María
Cayo Guillermo
Cayo Coco
Cayo Levisa
Cayo Largo
Cayo Santa María, Cayo Guillermo and Cayo Coco
These are 3 of the most popular and beautiful keys in Cuba, located on the north coast and with beautiful beaches facing the Atlantic Ocean.
These three keys have the most significant number of hotels and tourist facilities on our list, which could represent a risk factor; however, there is only one way to get there, and it is through rock embankment, which is strictly controlled.
Access to Cayo Santa María, Cayo Guillermo and Cayo Coco is exclusively for tourists and facility workers since there are no local communities in these keys.
Although the fact that workers can become infected with the virus in their cities and carry it to hotels in the region could be worrisome, it is worth mentioning that workers at these facilities are in hotels internally and only make the shift change every 15 days.
Hotels in Cayo Santa María:
Hotels in Cayo Guillermo:
Hotels in Cayo Coco:
Cayo Levisa
Cayo Levisa is a tropical paradise and a place of dreams; it is a small cay located on the north coast of Cuba, in the western region of the country. With just 2.5 square km of land, this is one of the smallest cays with hotel facilities in the entire area.
And the fact is that, in Cayo Levisa, there is only one hotel: the Hotel Cayo Levisa. The facility has just 56 rooms, and since there is no rock embankment to the area, the place is accessible only through a ferry, which departs from a strictly controlled port located on the main island of Cuba 6.7 km away.
Compared to Cayo Guillermo, Santa María, and Cayo Coco, Cayo Levisa represents the ideal place to enjoy your vacation in the Caribbean with the lowest risk of contagion with Coronavirus. Being so isolated and with only 56 rooms, it can be said that you will have the key practically only for you. Besides, as in the previous cases, the workers of the facility remain internally in these.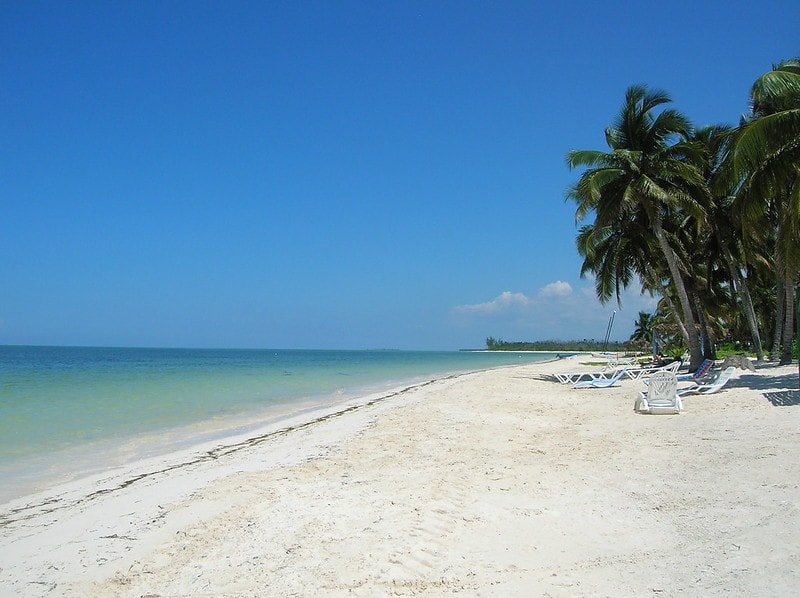 Hotels in Cayo Levisa:
Cayo Largo
Unlike the previous keys, which are on the north coast of the island of Cuba and its waters belong to the Atlantic Ocean, Cayo Largo is located in the Caribbean Sea about 70 km south of the country.
Access is exclusively by sea or air since Cayo Largo has an airport. Despite having several hotel facilities, the place has a significant advantage, and that is that there is a local community in the area, which is strictly linked to hotel activity. As a result, the residents of Cayo Largo only leave the key on rare occasions.
Hotels in Cayo Largo:
Is Varadero a safe place to visit after the Coronavirus?
Well, as you may have noticed, I have not included Varadero among the five most recommended places to go on vacation in Cuba after the Coronavirus crisis, and now I explain why. Even though Varadero is a peninsula and is separated from the main island of Cuba by a bridge, which is the only access road to the region; It has some disadvantages, for example:
Many hotels and guest houses, totaling 241 accommodations.

There is a local community in the area of about 7000 inhabitants.

Free access to the peninsula is allowed to everyone.

Hotel workers come from big cities such as Cárdenas and Matanzas and travel by bus daily to and from hotels.
Well, I hope that the information has been of interest to you and helps you plan your next trip in a safer and less risky way, and hopefully soon. By the way, if you liked the post, do not hesitate to share it.