Certainly, in Cuba, you will find the best Daiquiri in El Floridita and the best Mojito in La Bodeguita del Medio.
"My mojito in La Bodeguita, my daiquirí in El Floridita."
No doubt, the renowned phrase by Ernest Hemingway, takes you to one single destination, Havana.
Conversely to other artists, the American writer decided to leave a mark at certain points of the city. Indeed, they are very famous places that are visited today by a lot of travelers who want to share his experience.
So then, it is time to know what made Hemingway stop by La Bodeguita del Medio and El Floridita.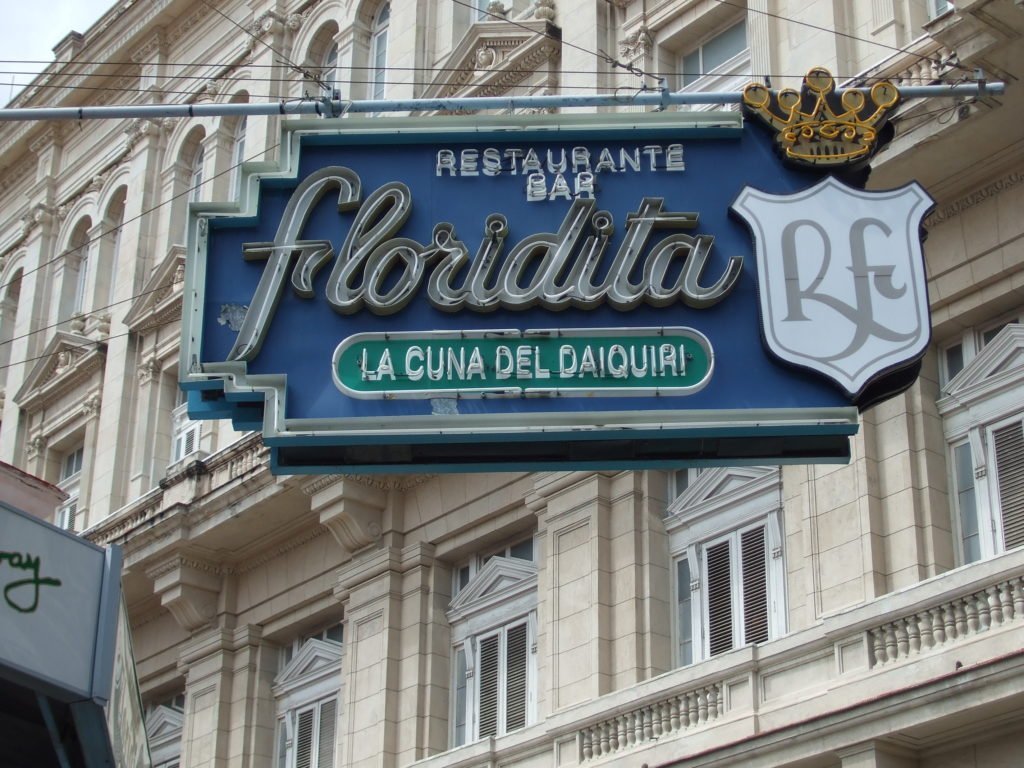 El Floridita
Cuba is proud to have El Floridita, the craddle of Daiquiri.
First of all, the place is a bar-restaurant founded in 1817. However, it was thanks to Hemingway that it became highly famous. The writer was staying at Hotel Ambos Mundos, (located fairly close to the bar) he made a stop by, every day to drink a Daiquiri.
According to those who new Hemingway, he could drink as many as 13 daiquiris just by one sitting. Probably, he was very fond of the cocktail. Truth be told, the place offers a warm atmosphere and he may have felt like home while being there.
On the other hand, to be honest, you will find a cheaper drink at any other place. Though you will miss the magic and authenticity.
Nonetheless if you come by, you will be part of history. Actually, the bar is surrounded by pictures of the artist. In fact, what makes the spot so distinctive is a normal size bronze statue of Hemmingway drinking his cocktail.
For those reasons, other personalities visited the bar as well.
To the boxer, Rocky Marciano
The writer, Tennessee Williams
The film director, Francis Ford Coppola
The French fashion designer Francisco Paco Rabanne
The actors, Jean Paul Bel Mondo and Matt Dillon
The musician Jean Michel Jarre
Similarly to its fame in cocktails, clients can enjoy a wonderful meal. The restaurant offers Cuban and international food. Additionally, it will give you some extra time for mingling around this legendary place.
Would you like to have a Daiquiri?
Although it may vary in flavors and size, this is a standard option of the tropical cocktail.
Ingredients
2 ounces rum, Havana Club 3 Años (or any white rum)
1 ounce fresh-squeezed lime juice
3/4 ounces simple syrup
Directions
Combine ingredients and shake vigorously with ice for about 10 seconds. Strain into chilled highball glass. Garnish with a lime wheel, if desired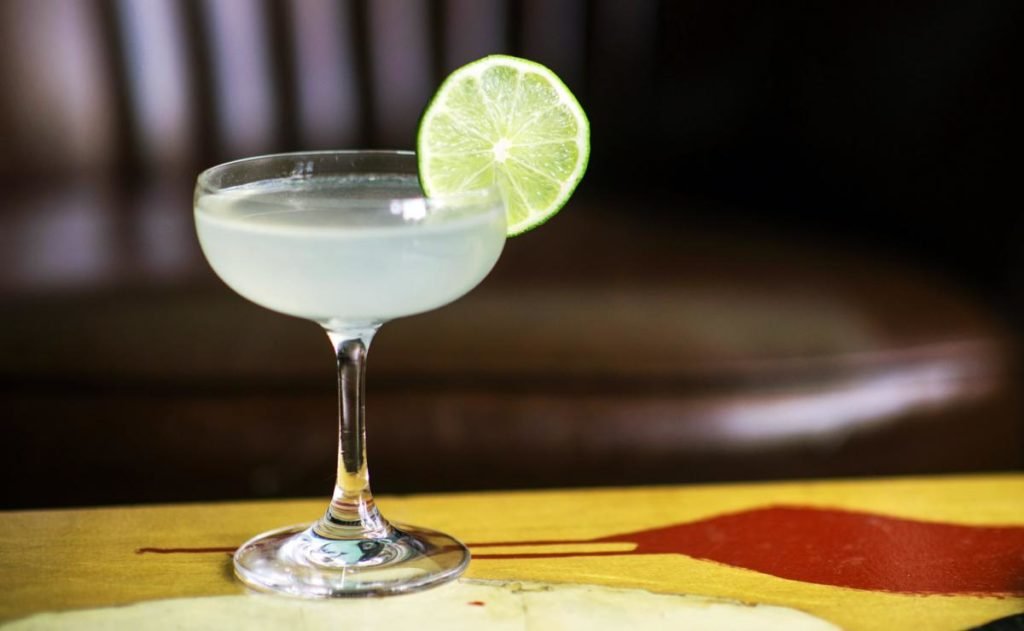 La Bodeguita del Medio
Unquestionably, this is one of the greatest locations in Havana. Likewise, the place is located in the heart of the city, close to Plaza de la Catedral (Cathedral Square).
In fact, the name of the restaurant has a very particular history. Actually, in past years bars were located in the corners of the streets. However, this one was built in the middle, that is why it is called Bodeguita del Medio (kind of a cellar located in the middle of the street).
Due to the good location, along with the excellent service, the place became very well-known. So then, it was home of many artists and common people who preferred gathering around.
Consequently, Ernest Hemingway, who was a bohemian of his time, visited the bar every day for a Mojito. Thanks to him, the drink became so popular in the bar that today it is its classic cocktail.
Nevertheless, it was in 1950 that the owner decided to start serving food as well.
Nowadays, La Bodeguita del Medio is a very common touristic attraction. For granted, every person that visits Havana will, at least, stop to drink a Mojito at the Bar.
Yet, another singular charm is that the walls are signed by visitors.
For example, some personalities that signed its walls were:
Pablo Neruda
Gabriel García Márquez
Gabriela Mistral
Agustín Lara
Nat King Cole
Nicolás Guillén
Julio Cortázar
Joan Manuel Serrat
Margaux Hemingway
Salvador Allende

La Bodeguita del Medio
Would you like to have a Mojito?
Do not worry if you are at home, we will take the drink to you.
Although the Cuban Mojito needs hierbabuena, a typical leave that may be substituted by a mint leave.
Enjoy it.
Ingredients
2 teaspoons sugar
10 fresh mint leaves plus 1 sprig for garnish
Juice of 1/4 lime
Ice
2 ounces rum, such as Bacardi Superior Rum
Splash club soda
Directions
Combine the sugar, mint and lime juice in a 12-ounce glass and muddle together. Fill the glass with ice, and then pour in the rum. Shake in a shaker until well mixed, then pour back into the same glass. Fill with club soda, and garnish with mint, and a straw.
Briefly, we should point out that Ernest Hemingway fell in love with Havana. There was a little something waiting for him at every corner. Whenever you get the chance, do not hesitate: follow his footsteps.