First of all, let us locate Cuba: a small island at the Caribbean. For sure, it is surrounded by gorgeous beaches. Novertheless at the South coast there is a tropical getaway: Cayo Largo del Sur.
Certainly, the Cays in Cuba should be top of your holidays destinations. In this case, the South would offer the solitude and calm you are looking for.
Hereby, we will post some of the most amazing attractions that would make you fasten your seat blet and flight towards this Cay.
Cayo Largo del Sur
At the South coast of Cuba, you will find this unique venue. Indeed, it is almost isolated from the rest of the world. Consequently, Cayo LArgo del Sur is perfect for either a romantic getaway or a family trip.
To start with, nature is the word when it comes to this environmentally friendly location. There is a vast vegetation surrounding the place, as well as many tropical birds. On the other hand, it offers the most amazing beaches in the south coast. For example, Playa Sirena and Playa Paraíso.
Additionally, the Cay is an almost virgin place. Mostly because there is no population other than those at the resorts that coexists in full respect with wild life.
Therefore, clients have a lot of options to choose from. Considering they vary from all-inclusive accommodations to open-air activities.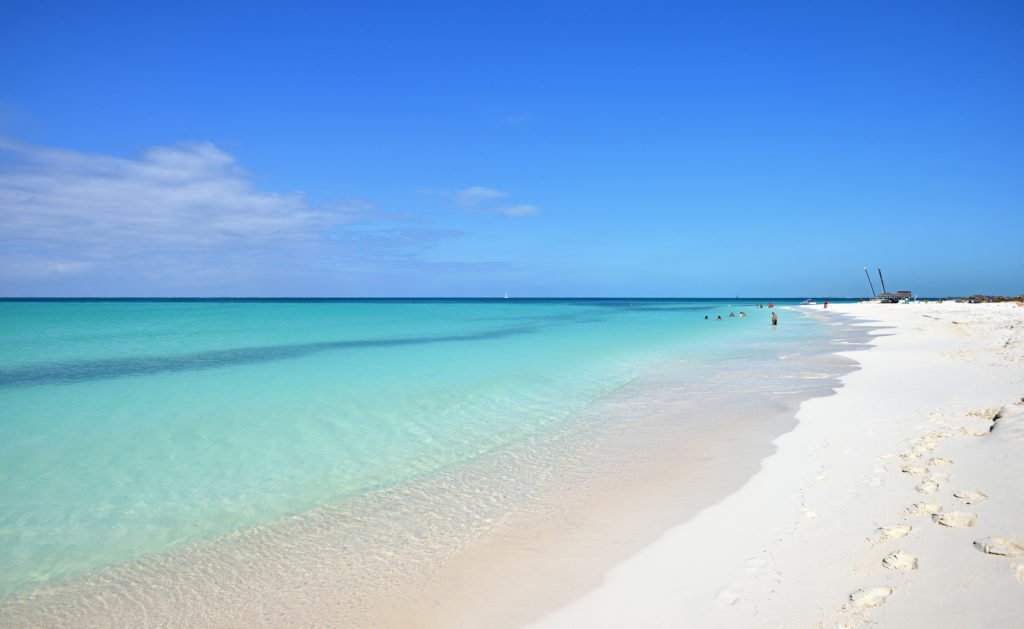 Top 3 Hotels at Cayo Largo
1.       Sol Cayo Largo
Meliá Hotels International, is in charge of managing this 4-star resort. Beyond question, for a romantic getaway book your holliday at Sol Cayo Largo. Consequently, this is the perfect option for couples or honeymooners. The facilities provide each client with comfort and privacy. Otherwise local areas interact with nature giving visitors the opportunity to appreciate endemic species of the island and enjoy open air activities.
2.       Hotel Pelícano
Hotel Pelícano is part of the Gran Caribe group. The 4-star resort offers the perfect location. It will take you just 5 minutes to get there from the airport and 15 minutes to enjoy a fresh journey at the Marina. The place is especially advised for family trips. Also, it is famous for the high quality in services and commitment of the staff. Another notable feature is entertainment, which is very well ranked and so are their nautical activities. Facilities inside the hotel are very recommended and clean.
3.      Bella Isla Resort
Bella Isla is another 4-star resort, that Gran Caribe offers in the Cay. It represents a nice opportunity for setting the rush of daily life aside. Indeed, the location suggests a little more intimacy, since it is relatively far from the airport. Also, it is 10 minutes away from the diving center and other entertainment areas.  However, it provides the best option to get to Playa Blanca. Its facilities are as very well ranked as their staff and services.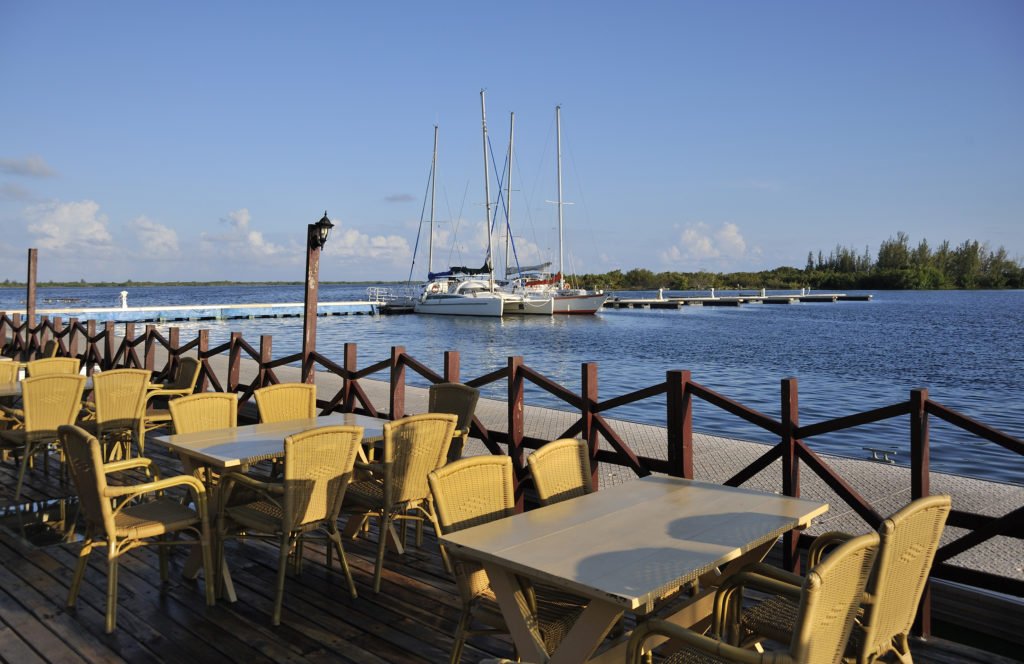 Top activities and excursions
Catamaran Cruise
This is an unforgetable experience on board of a catamaran. Clients can enjoy leisure time at the ocean. On the other hand, they can enjoy the calm of the sea. During the trip there will be some other activities. For example, bathing at a natural pool, snorkeling, observing a large population of iguanas. Even, you can get to explore around.
Scuba Diving
Undoubtedly, if you want to enjoy an underwater journey, this is the excursion you need. Scuba diving centers offer a very good opition for beginners and experienced divers. So, do not worry if it is your first time diving. in this case, you will only need to take the training course. Moreover, equipment and transportation are included.
Fishing
It is important to note that Cayo Largo is a Marine Nature Reserve. In consequence, they extreme sea life protection. Nonetheless you can get an authentic challenge if you are ready to go fshing. The excursion range may be from 4 to 8 hours. Definetly, it is a remarkable option, given the variety of species inhabiting at the Caribbean Sea.
Swimming with dolphins
This is one of the most popular activities at the Cay. Evidently it conveys both, emotions and memories of a good time. Thus, clients will have the opportunity to interact with dolphins in a natural environment. In accordance to the rules, they will be under supervison of experts. Animals live in a semi-natural environment, and staff take good care of their health.

Visiting the Turtle Center
You cannot leave the place without stopping by at these facilities. Unquestionably, you will really love the hard work of the staff regarding the protection of sea turtles. Among other activities they incubate turtle eggs in order to improve their survival rate. Later these turtles are released to the sea.
Jeep Adventure
It offers a total adventure in a 4×4 jeep. The excursion takes you up to the major locations of the island. Certainly, it provides the chance to explore the cay in a distinctive way. Followed by the hand of an expert.

Transportation in Cayo Largo del Sur
First of all, clients can only access to Cayo Largo by air. This is to say that there is no maritime traffic or land transportation to the island.
Hence, there is an International Airport that also handles domestic flights. In particular, most airlines operating at the Cay are from Canada, Europe and Latin America. On the other hand, there are domestic flights from Havana every day.
In conclusion, the destination is totally suitable to come up with an option for a quiet vacation. Whether it is your plan to enjoy nature or just relax by the beach, Cayo Largo del Sur is an alternative. We are ready to have you here.