Nowadays, Cuba holds around 60 000 classic cars, mainly dating from the 40s and 50s. In time, they have become such a part of the Cuban culture that it is hard to separate them from a Cuban cigar or Cuban rum.
However, it is almost a dream that a car from those years, can still be running. Though, in the Island, you can have the chance to go back in those old timers.
Then, it is important to note, that in order to protect these relics, you must enjoy as well the company of a professional driver.
Hereby we explain the most famous places and excursions that would help a traveler to enjoy a remarkable journey.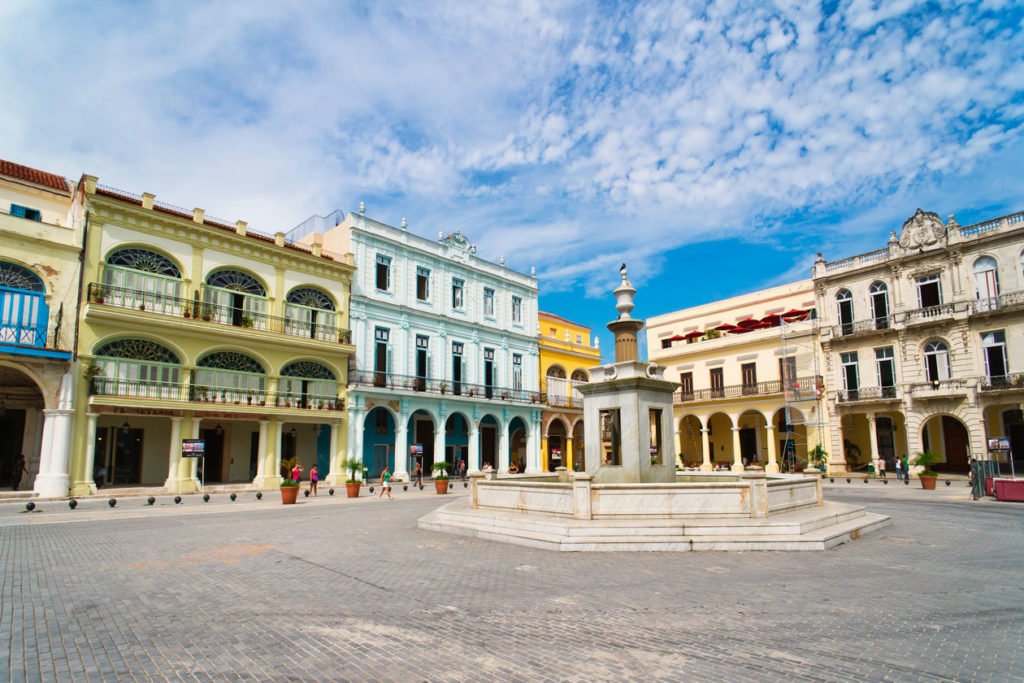 Havana Day Tour
First of all,  Havana is a visit you want to include in your trip to Cuba. Whether you decide to sleep in or not, this majestic city has a charm one should see.
Second, there is an excellent choice: A day tour to Havana. This tour is only one of many visitors can choose. Moreover, if you are enjoying a wonderful stay at a beach destination, you can make a stop, take a car and bet for a different day.
Actually, old timers are your best option for this tour. Giving you the opportunity to live an experience from a different epoch.
Top places
In particular, the trip will include a visit to the most remarkable places in Modern and Old Havana.
Capitolio
Revolution Square
Cigar Factory
Rum Museum
San José market
Main Squares in old Havana
Floridita
Hotel Ambos Mundos (hotel where Ernest Hemingway stayed)
To sum up, the day will be enclosed within Cuban culture and authenticity.
Visit to Viñales
As an example of natural beauty, Viñales is "a stop by" destination in the country. In this case, we refer to a Valley surrounded by vast vegetation and mogotes (small mountains typical in the location). Indeed, a fair exhibition of the magic within the Cuban countryside.
Definitely, this is another experience you would love to share in a classic car. You can get to explore around tobacco plantations. Which are some of the typical attractions of the Cuban geography.
Top places
As well as Havana, Viñales has amazing top sites you would not like to miss.
Tobacco plantations
Mural de la Prehistoria
View of the valley at Los Jazmines
Cueva del Indio (a small cave accessible by boat)
Certainly, it is totally possible to arrange tours to Viñales, mostly if you are staying at a different location. To mention a few:  Viñales overnight, Viñales Valley, Viñales Farm.
Havana-Cienfuegos-Trinidad
Otherwise, this is another top tour for those who prefer a longer adventure. It may include sleep in conditions if desired.
In case you are departing from Havana, the first stop of the tour should be at Cienfuegos.
Cienfuegos
In particular, the city is located at the South of the Island and it is admired by its gorgeous architecture. Most people love the place just for the calm it offers and the great chances for sightseeing.
Top places
Malecón
Parque Martí
Thomas Terry theater
Palacio del Valle (a symbol of the city architecture)
Trinidad
Certainly, Trinidad is a city lost in time. Just a small village surrounded by everything you need to see in a destination: history, culture, legitimacy. For sure, you will feel like time has stopped and you are trapped in a lifetime experience.
Therefore, in a stop at Trinidad there are certain places you must see before going on in your discovery of Cuba.
 Top places
Palacio Cantero (city museum)
Plaza Mayor (main square)
Canchanchara (a traditional cocktail made with: schnapps, honey and lemon)
Casa del alfarero (potter's house)
Valle de los Ingenios (the place offers the opportunity to see the ruins of the sugar cane industries from 18th and 19th century)
Briefly, to have this full adventure in a classic car, must be a unique experience.
Trinidad-Santa Clara-Remedios
In addition, this is another day adventure if you are wiling to expand your choices.
Santa Clara
Consequently, after exploring Trinidad, an excellent decision is to go to Santa Clara. This city is open to show the world some historical places related to the Cuban Revolution.
Top places
Parque Leoncio Vidal (main square)
Mausoleo of Ernesto Che Guevara
Tren Blindado ( a monument to a battle in which the Cuban rebels with Ernesto Che Guevara derailed an armored train)
Remedios
On the other hand, San Juan de los Remedios is a very small town, in the province of Villa Clara. Actually, it is the oldest Spanish settlement in the province.
Following, the village is home of proud inhabitants who love sharing their traditions.
Top places
Iglesia Mayor (a wonderful authentic Church re-built in 1692 renowned for its gold and wooden works)
Parque Central (main square)
Sightseeing
Something very typical in Remedios are the Parrandas, a festival held in Christmas Eve. Local population enjoy this tradition and it is a very famous touristic attraction as well.
Havana Night tour
Conversely to the day tour, Havana is a very exciting at night. Especially when it takes a very peculiar rhythm.
In like manner, it is highly suggested to go sightseeing, in a cabriolet. This may be a very romantic getaway for a couple, or just a wonderful experience for the family.
 Top places
Malecón
Enjoy a delightful dinner
Visit the ceremony known as Cañonazo at 9pm
Nightclubs
National Theater
Undoubtedly, a magnificent choice full of the magic of a great city.
In all, these are the most incredible places you can get to explore if coming to Cuba on a holiday. Even if your idea is "sun and beach", our advice is to come by some of them. You will be more than surprised in a very pleasant way.