In this post, I'm going to be talking about some books that you guys should bring with you on your vacations in Cuba.
So one of my major struggles, whenever I go on vacation, is I end up bringing so many books because I never know what reading mood I'm going to be in like what if I want something sad, what if I want a really long big book or a fantasy?
I just don't know because my mood changes like continuously, but I have some books here that I think are going to cover all the bases except for fantasy because of I personally when I think of vacation, and specifically summer vacation.
I gravitate toward things that are more fun and contemporary, just realistic easy mindless beach reads essentially! Let's just get right into it so first up is a recent read of mine and that is:
This book is just perfect for vacation because the characters are actually going on a vacation so it follows Olive and Ethan and they are enemies so it's an enemy two lovers story and Olive's twin sister just married Ethan's brother and her twin sister is super lucky so she has won so many contests meanwhile Olive has really bad luck but or once the tides have turned so after a bit of an incident at their wedding Ethan and Olive actually have to go on the honeymoon that was meant for olive sister and Ethan's brother so in order to take this honeymoon they have to pretend that they aren't newlyweds and that's kind of hard since they don't really like each other but they both want to enjoy life on the beach and Maui just relaxing so they decide to put up with it and you're left with this really cute kind of slow burn but it moves pretty quickly romance that is set against the backdrop of Maui so you've got like a tropical setting and it just made for a super fun read that I could just picture on the beach I even just like "yes" this is adorable and just a blast to read honestly.
IMPORTANT: So this is actually an adult romance so beware there is some sexual content in it the rest of this will be more appropriate if you're a bit younger.
This follows Ali and Ali's father has passed away but she's struggling to deal with it because he very estranged she never really got to have the relationship with him and that she would have liked to but Ali's very surprised to find that her father has left him his prized possession his car and Ali's family is struggling financially and they are facing possible eviction so she's really excited about getting this car because she knows it's worth a lot of money and she can go and sell it but the person who has expressed interest in the car actually lives up the coast of California and the car is a stick shift and she doesn't know how to drive stick but her ex-boyfriend does so he ends up going with her to go up the coast of California they go on this road trip and along the way there's a really cool element because they are trying to trade up to maybe make enough money so then she won't have to sell the cars so they start with a hair elastic and then they trade that up for something that's worth more and then they trade that for something that's worth more so that was a really interesting element to the story that I wasn't expecting and I thought this was a great road trip book it was really about Ally learning to accept her relationship with her father and come to terms with the fact that he's gone and what that means to her and what it should mean to her so is a story of grief and acceptance and moving on but it was also a story about living and going on adventures and seeing where that can take you and taking risks so I thought it just seemed like a perfect book for a summer road trip read.
This is such a great European travel novel if you're just looking for something that's fun and is going to take you on a trip all around the continent this is perfect for the eyes this follows Sydney and Lila and they have been planning this backpacking trip around Europe for ages now and it finally is here but things get a little bit weird when Lila's ex-boyfriend ends up showing up and die leads to a lot of drama that Sydney just did not sign up for but he also brought along a very hot friend so that leads to some romance that she wasn't really expecting but this was so fun I had a blast following their journey and going to the different places with them it definitely brought to mind my own backpacking trip in Europe and it was really fun to relive that so if you're looking for something fun and definitely very quick then you should try this one for your vacation read.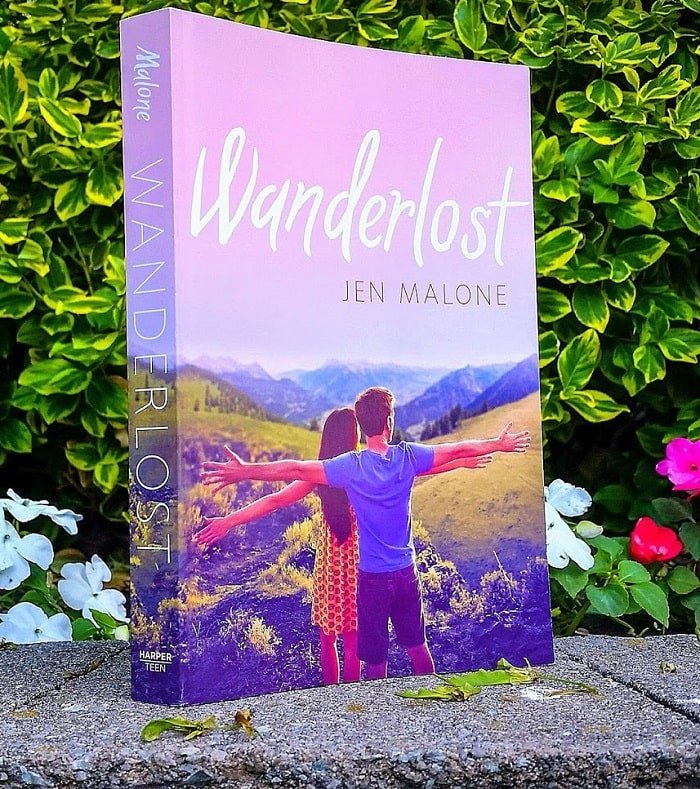 This is another European travel story so this follows Aubrey and Aubrey is a very much a homebody she loves staying at home very relatable but her sister Elizabeth ends up getting into trouble and not being able to go to her summer job which just so happens to be going and leaving a tour group across Europe so her sister asks her to cover for her and she just decides to take a chance and go is it to be a tour guide around Europe which she knows nothing about but she is leading this group of elderly people around Europe and there ends up being some sparks between her and the tour group company owner's son -that was a long sentence- but everything starts going wrong and it's absolute chaos but you get to go around Europe and these old people are so adorable I love the characters loved the romance and it was just so so much fun and I feel like I don't really hear other people talk about this book but it was really good really quick read and honestly just a blast even if you're not going on vacation any of these books are perfect for a staycation as well to make you feel like you're going somewhere.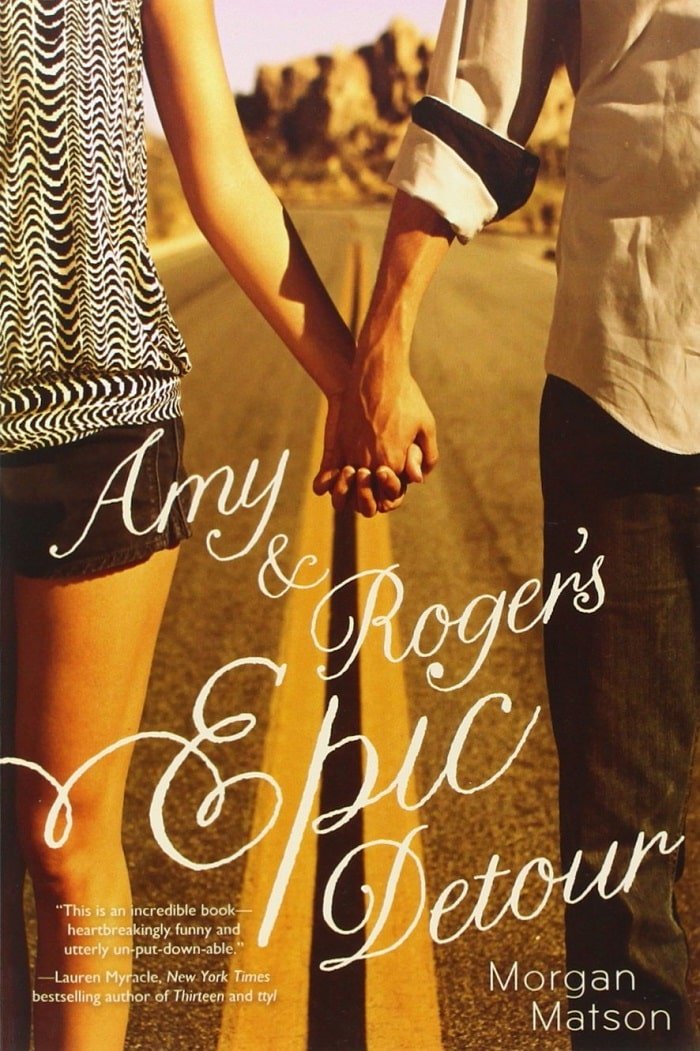 This is kind of similar to the geography of lost things but it's also very different at the same time but I think if you liked one then you would probably like the other but this is once again a road trip story and it has tons of different things in there which is one of the elements of it that I love there's like playlists and then pictures are in the places that they're going and it features the main character Amy who's moving across the country and she has to drive a bunch of their stuff to their new home and she isn't really comfortable driving by herself so she ends up going with Roger who is an old family friend of Thurs he's the one who's going to be doing the driving for her because since Amy's father died in a car accident she isn't comfortable getting behind the wheels so throughout the course of their road trip they end up unpacking a lot of things and then when they get to their destination they unpack even more do you get it? I haven't read this book and so long but I think I might be due for a reread soon I really loved the characters and seeing them develop over the course of the novel and following their journey both internally and externally it was really fun.
Casey West has so many contemporary romances and I find that they're a little bit hit or miss for me I think I've read four of them and two of them I wasn't a huge fan of but the other two this one included I really enjoy this one is a personal favorite though because it just is like this bookish romance and that is chefs kiss amazing so in this book, we follow Autumn Collins and she ends up locked in a library for a weekend with Dax Miller and Dax is this troubled teenager he's not exactly who you would like to be locked in a library with but like really it's just the setting for romance locked in a library like you know that something is going to happen so you delve further into these enemies two lovers sort of romance and watch their relationship develop and it is just "uh!!!" it's so cute but the entire book isn't set in the library so there's also the will their relationship lasts beyond the walls of the library and the books and the romance of the library will it last that got very dramatic but honestly if you are looking for a quick weekend romance read definitely check this one out.
This a very different book it's actually set on a cruise ship but this isn't a regular cruise it's a cruise where it is the family and loved ones of people who are dying and they are not going to make it off the ship like it's hard to explain it basically gives them the choice to die how they will so if he main character's grandmother is dying and has chosen for this to be her final voyage and it lets them spend time together as families and it lets them see all of these places so you go on a journey throughout the novel and the one thing that I didn't enjoy about it is the romance but other than that I love the family aspect and I think it handled grief in a very interesting way because it still managed to be a really fun story despite that which was very interesting.
So those are all of my vacation read recommendations I hope that you guys found something on this list and whether you are going on vacation or you're not going on vacation I hope that you guys have a great summer and it's born where you are but thank you guys so much for watching today's video don't forget to click that subscribe button and then click that Bell icon see you'll be notified whenever I post I post new videos twice a week so thank you so so much for watching and I will see you in my next video very soon.