Nothing like a bit of a Caribbean flavor for a well-deserved vacation and if you are reading this article it is because you are considering coming on vacation to the Caribbean, more specifically to the island of Cuba but … What do you know about this country? It is very unpleasant to visit a place and ignore its history, its great achievements or what the people of this represent. That is why in this brief section we present a list of the 15 things you probably did not know about Cuba.
1. Cuba has the highest proportion of doctors by population in the World.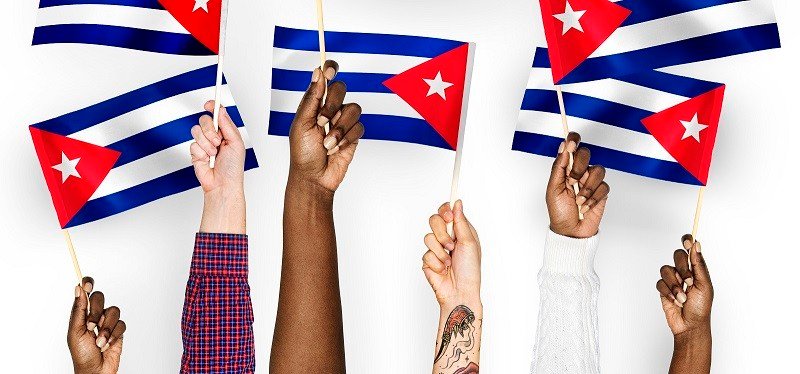 You may be surprised at the fact that Cuba is known and recognized by the World Health Organization for its ability to train excellent doctors and nurses, which are often sent as assistance to other countries in need.
In fact, Cuban Doctors and nurses played a leading role in eradicating the Ebola virus in West Africa, so the next time you discover that your doctor or nurse was trained in Cuba, rest assured that you are in good hands.
2. Cuba is Home to some of the Most Expensive Cigars available in the World.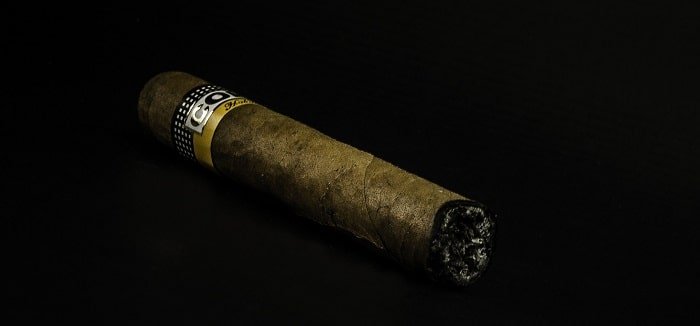 It has been known for a long time that Cuban Cigars are the best quality cigars worldwide, which makes tobacco one of the largest exports from the country.
Cohiba is a Premium standard and is also the most famous cigar brand in Cuba. In 2006 a limited edition called Cohiba Behike was launched, with approximately a few hundred boxes or four thousand handmade cigars sold worldwide, as a result, the demands for tobacco skyrocketed and just in 2006, a Behike box was reached sell for the huge amount of $ 18,000 USD, which represents about $ 450 USD per smoke.
3. Coca-Cola does not officially exist in Cuba.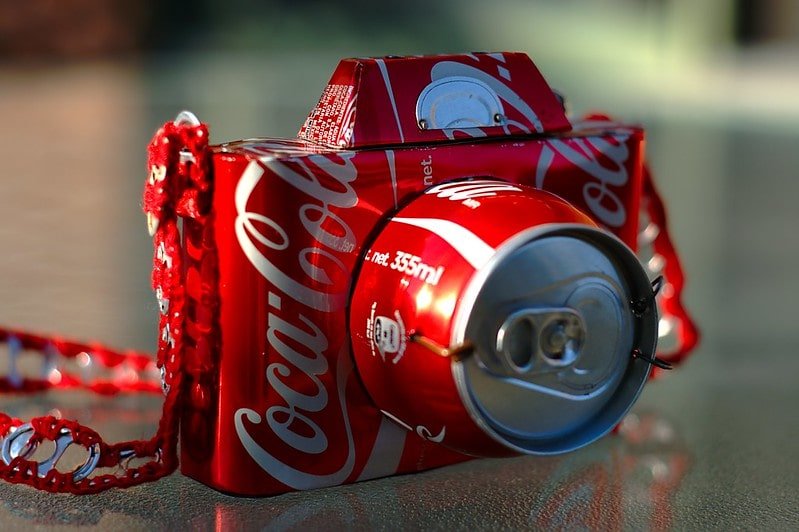 Cuba and North Korea are the only two countries in the world where Coca-Cola does not officially exist, this has been a direct result of the US trade embargo established by EEUU in 1962. Despite this often one can still find Coca-Cola in places frequented by tourists and foreigners, such as hotels, bars or restaurants.
4. Cuba has one of the highest literacy rates in the World according to UNESCO in 2015.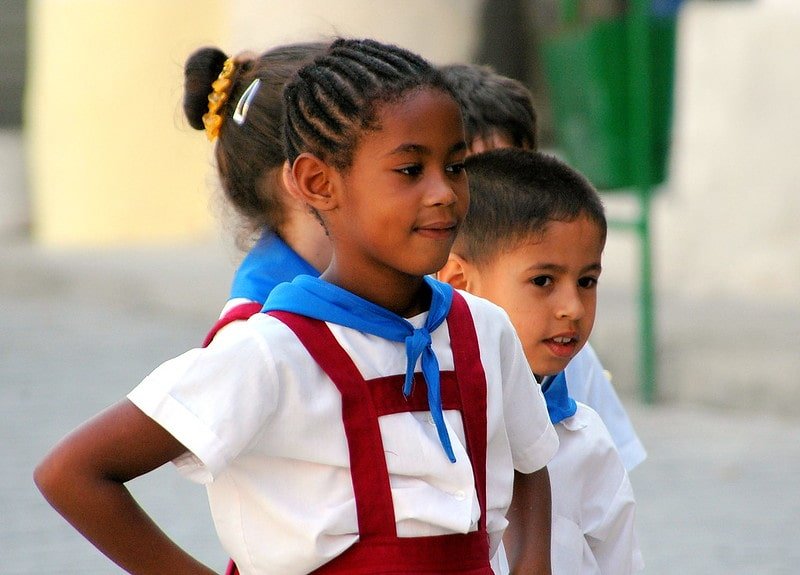 Remember that Cuba has a literacy rate of 99.70%, which positions it among the top 20 countries in the world, this is largely the result of Fidel Castro's work and the government-led literacy campaign in 1961, in which Cuba's literacy rate improved from approximately 60% to 76% according to official figures.
5. Cuba is one of the last Communist Countries left in the World.
This is a fact that is enshrined in the 1976 and 1992 Constitution. It seems likely that this will continue indefinitely in the near future.
6. In Cuba, what you can photograph is restricted.
It is illegal to take photographs of airport customs, military police or government buildings, given the well-documented history of tensions between Cuba and the governments of the United States, it is still too sensitive when it comes to national security issues. Atually we highly recommend you take a look at the list of the 13 things you should never do in Cuba as a tourist.
7. Cuba is a nation, as well as an island.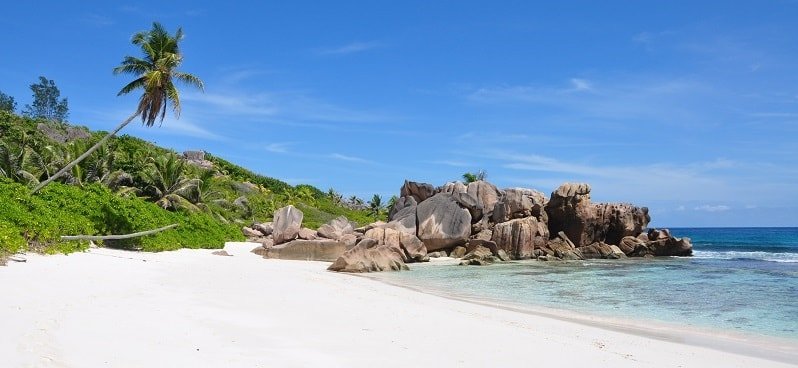 The Republic of Cuba is the official name of the nation of Cuba that is composed of the main island also called Cuba and more than 4,000 smaller islands and Keys.
8. There is a dual currency system in Cuba.
The locals use both currencies, the Cuban peso (CUP) and the convertible peso (CUC), but tourists tend to use the CUC most, this may be due to the fact that the exchange rate for the CUC is always close to one on one versus the US dollar, but keep in mind as of November 2004, which coincidentally is when the US dollar ceased to be accepted in most important tourist places, such as hotels, restaurants, and tourist services; Exchanges of US dollars to Cuban convertible pesos (CUC) imply a 10% gravamen on the transaction, which is independent of any commission charged by the bank. Anyway the guys of Madero B&B has published a full guide about this: The Currency in Cuba and the Currency Exchange.
.
9. Dramatic soap operas from South Korea are shown on local Cuban television.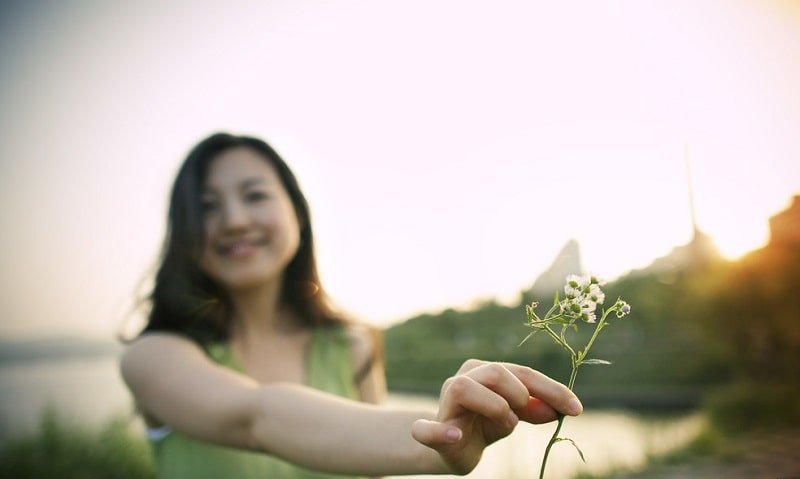 In 2013, they began to show "The Queen of Housewives", which soon became so popular that another gem of the series began airing in 2014, it sure is a demographic interesting audience for Korean producers.
10. Blowing your nose in public is seen as a Bad social habit.
In Cuba, blowing your nose in public is considered extremely rude and disrespectful, one of those cultural whims that can easily catch tourists without realizing it. The next time you are in Cuba and have to snort, find yourself in a private place before doing it.
11. Common citizens in Cuba were banned from owning cell phones until 2008.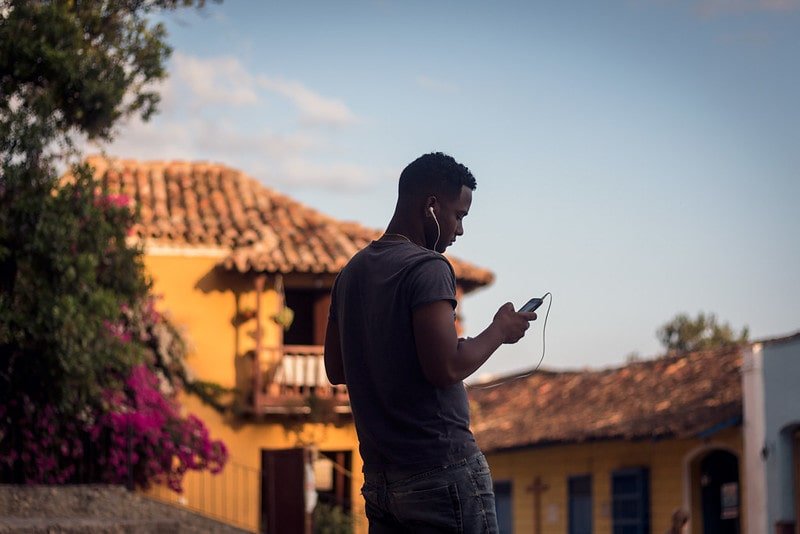 Well, while most of the world anxiously awaited the next versions of their favorite cell phones, Cubans on the island were not allowed to have one until the ban was lifted in 2008 by Raul Castro, the brother, and successor of the Fidel Castro government.
12. Until 2008 Cuban citizens could not buy Personal Computers.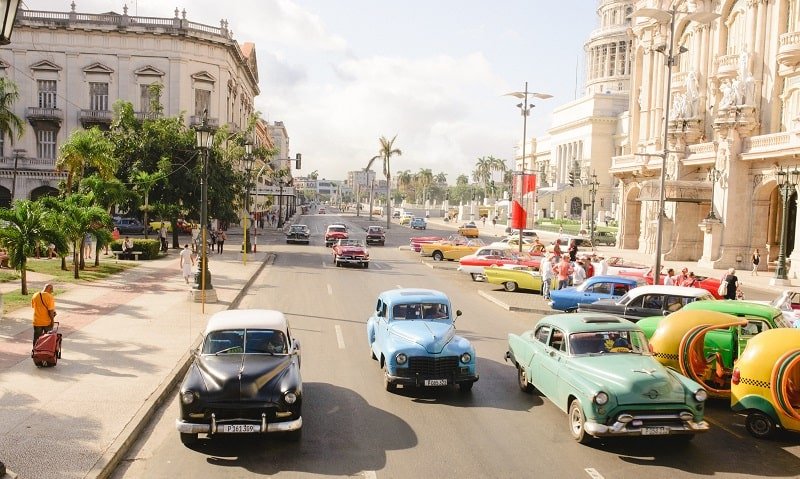 Nor could the ordinary Cuban citizen own a personal computer, even after the ban was lifted in 2008, the vast majority of people in Cuba could not afford to buy one because of the high prices.
13. Cuba has a native species of jumping Crocodiles.
The crocodiles of Cuba are relatively smaller compared to other species of crocodiles around the world, but they have the incredible ability to lift their bodies out of the water and snatch their prey from the low branches. Yes, that's right! In Cuba, Crocodiles can fly out of the water.
14. Government vehicles are legally required to pick up hitchhikers.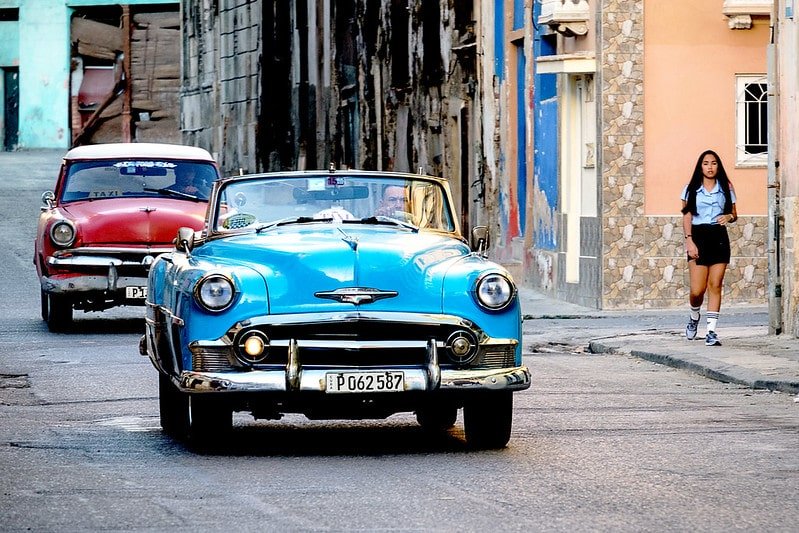 Originally they were part of a great plan to reduce the number of vehicles on the road, and improve the transportation of the locals who can't afford to have their own private vehicle. Government vehicles are easily distinguished since the license plate color is white or blue.
15. The US government. pays $ 4085 USD per year to Cuba for the rent of the Guantanamo Naval Base.
Fidel Castro issued a statement stating that Cuba refuses to receive any of the paychecks issued by the US government in protest of the illegal occupation of the base. However, on one occasion, one of the checks was cashed for confusion, but otherwise, there is at least $ 50,000 in accumulated checks.
Certainly, the island of Cuba is an interesting and unique place. If you really found this post interesting, tell us which of the 15 things you found most surprising, and as we always say… if you have any questions or questions related to Cuba, its culture and its places, do not hesitate to ask us.