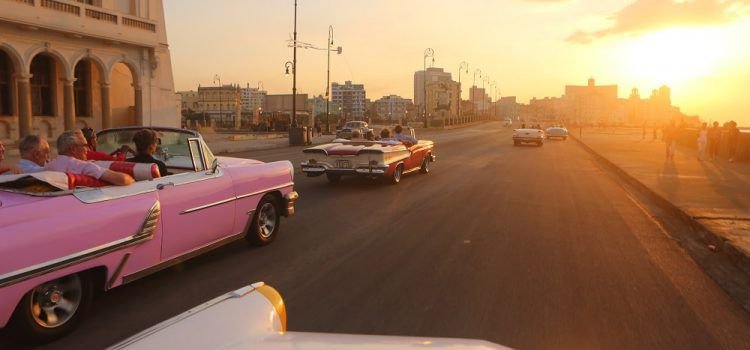 Learn everything about a Private Tour from Varadero to Havana, I will share with you everything you need to know about the different options in classic car, bus or by your own; what to wear and and bring as well as tips for the road. Find out what are you going to see in Havana and how to prepare for an unforgettable day.
If you are coming to Cuba, one of the things you shouldn't' miss is visiting Havana, that is why I bring to you this article with everything you need to know about a Varadero to Havana Private Tour.
I often meet many people who classify Cuba as a "sui géneris" place, because in our beautiful island we can find dissimilar attractions, so when we travel a few kilometers we can make several types of tourism.
Although the beach resort of Varadero, as a tourist pole, has all the characteristics of a sun and beach destination, it is also true that to be able to say that you were in Cuba you must visit Havana. My proposal for today is precisely that: how to do a Varadero to Havana Tour?
OUR MOST POPULAR VARADERO TO HAVANA PRIVATE TOURS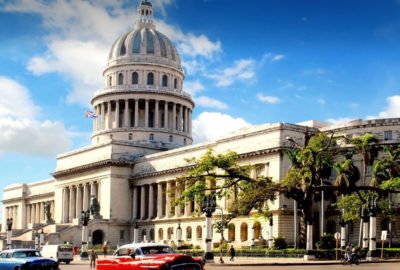 Come with Havana Vintage Car Tours and taste Havana´s historical flavor vitalized by some entertainment & rhythm at night.
Unique way to discover Havana following the footsteps of a great legend of literature. This Novel Prize winner fell in love with Cuba...
Exclusively perform a tour of Old Havana and Modern Havana with its history, enjoying the wonderful architecture of its streets and...
Although both destinations are separated by 130km, they are easy to travel. Well, having said that and in order to do this Tour private and by your own, I will present to you several options, from which you can choose the one that fits you better, whether you're traveling on a budget or with luxurious taste.
The tour to Havana from Varadero usually last around 2 and a half hours, of course the duration depends on the option you choose and the stops you make. I warn you, the landscape is beautiful, as on the most of the trip you will have on one side the Atlantic Ocean and on the other the typical elevations of the Yumuri Valley.
In this type of publications I always go directly to the grain: how much does it cost? But I want us to stop, because often the price not only makes it vary the amount of money in your pocket, but also the time that we have to make the trip.
What to bring to Cuba
If your time on the island allows you, you can make a more complete visit to the Cuban Capital if you sleep one night in Havana, although it is not impossible to make the tour and return on the same day. Anyway, I will recommend that you bring several things you might need if you are thinking on doing a Varadero to Havana Private Tour: water (in Cuba is very important to be hydrated), +50 sun-blocker, insect repellent, sanitizer gel, napkins, your documents, your medications (if you have any condition) a dictionary (although in Cuba many people dominate English, it is always useful) and money in both currencies (CUC and CUP).
What to wear on a Tour to Havana?
What to wear during Varadero to Havana Private Tour? About the clothes, I would recommend that you always dress comfortable and fresh. The shoes should be low and allows perspiration and do not forget complementing your outfit with sunglasses and a hat that prevents the sun from striking directly on your face, we want you to return from the holidays with a nice tan, but the sun of Cuba is very strong, even on winter.
What are the options to go on a Tour to Havana from Varadero?
The first option is the buses of the Vía Azul chain, which are very cheap (10 cuc per person) and have several frequencies during the day. The disadvantage of this option is that you must book more than a week in advance (online) or try your luck at the offices (located at the Bus Terminal on Calle 36, Varadero). In addition, you have to make a confirmation of the ticket one day before traveling, and half an hour before leaving you must check in.
This is a very popular offer, as more and more people visit Cuba and want to lower costs, although it is not the most comfortable option, the most personalized, nor the one that will allow you to admire the beautiful landscape that separates these two cities, because it only makes two stops, in the 3 hours that the trip lasts, so we can't consider it as a properly Varadero to Havana Private Tour, but it may be interesting.
Another option is to rent a car, on the island we have several car rental agencies for tourists such as Rex and Rentacar. This way you will not depend on anyone other than yourself and you can optimize the time, yes, renting cars in Cuba is not cheap (a Skoda Fabia Hatchback 1.4, for example costs 90 euros, without counting insurance and gasoline); You will have to do it a lot of time in advance to opt for the best options; If you drive you will not be able to fully enjoy our famous shaker tradition and you will not have the tips of a guide who will tell you in detail about the traditions and the best places to live the experience of visiting Cuba to the fullest.
The third way is more adventurous, definitely using the various types of public transport that we have in Cuba will be an unforgettable experience, here we call it "go down the street".
It is important to know that these vehicles are a bit rustic and that neither of these two possibilities is designed for the transportation of tourists, but you can always talk to the driver and reach an agreement with him. In this option the luck factor is essential because you depend on the weather and what you find that day on the road, here we have two types of public transport, to be able to choose either of the two you need to get to the city of Matanzas first, What you can do by taxi (private or taxi):
The cheapest way for a Varadero to Havana Private Tour is to take  a passenger truck; these are trucks that have been put seats so they can transport people. You can approach them on the Viaduct, where you must wait for one to arrive and try to mount. I would like to clarify that these vehicles do not have air conditioning, or reclining seats, the approach to them is a little disorganized because the pickup is on the street, not in the terminal, and that, although it stops many times, none of the stops is for that you make photos or admire the landscape. In these cases the prices are difficult to say, but they range between 1 and 3 cuc, it will always depend on what you manage to negotiate with the driver.
In addition this, these trucks there are cars whose owners are dedicated to the transportation of people between the two provinces, they have a capacity of up to 10 passengers (depending on the model) and although you may come across one in the Viaduct, they are easier to find in the Bus Terminal of the City of Matanzas. These taxis do not make as many stops as trucks, so they tend to be faster, although they do not give you the opportunity to take pictures of the landscape, make tourist stops or receive information about the town. The prices can vary according to the driver, the date and time of day (if they are holidays or is at night) and what you manage to negotiate with him, getting to Havana in these cars can cost between 5 and 15 cuc.
Now, if your budget is not so limited and you want to do a more comfortable Varadero to Havana Tour you can also rent a taxi: near the lobby of the hotels, or circulating through the streets of Varadero you can find the taxis of the Cubataxi, the official taxi agency in Cuba, to the agency belong classic and modern cars and the prices range from 90 and 120 cuc. The trip should last almost two hours and, although this varies depending on the character of the driver, does not include stops for photos or drinks in the establishments that are on the edge of the road.
Anyway, I recommend that once you get to Cuba you will be informed by the hotel staff or the house where you are renting, and that you always try to negotiate with the driver so that you get the best possible price.
Where to Stay in Havana
Havana is a beautiful city during the day, but it is even more during the night, which is why you may be considering spending one or several nights here in order to enjoy the neoclassical stage of lights offered by both the Capitol and the Alicia Alonso Theater, or maybe just take a walk along "El Malecon", where young people come to fall in love or just to "descargar."
In any case, the options for lodgings in Havana are only two, on the one hand, you can choose one of the hotels in the capital, and on the other, you can stay in a B&B (Casa Particulars). The question is: Which one to choose? Well, the answer is quite simple if what you are looking for is to get closer to Cuban Traditions, to feel like a local for one night then our suggestion is that of a "Casa Partiucular", otherwise opt for a hotel.
In addition, it should be noted that there are several "Casas Particulares" in Havana whose standards of comfort, quality and services are at par or even higher than that of hotels, such is the case at Madero B&B, a place of lodging that is located in the prestigious # 17 among the over 1300 lodgings that exist in all Cuban capital.
Havana Tour from Varadero with us
You can share this experience traveling with us. We can arrange a Varadero to Havana Private Tour and besides we are classified as the number one option by Tripadvisor in transportation in Varadero, all our cars belong to Cubataxi, you can choose if you want to travel in one of our classic cars or in a more modern, always with air conditioning and at your disposal. We have all the time in the world to turn your trip into a pleasant experience, we will make all the stops you need to take pictures of the landscape and enjoy the Cuban cocktails. Our price for this trip is 75 CUC per person for a group of 2 or 3 people and $45 CUC per person for a group of 4, and you only pay when you get back to your accommodation. You can book now, it's free!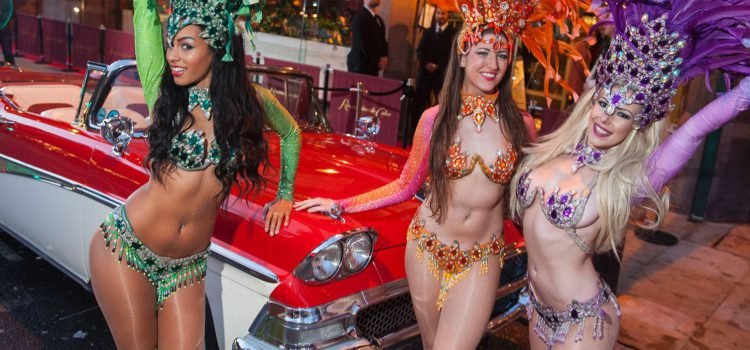 If you are considering to visit the Tropicana Show, first take a look at these tips you should know in order to improve your experience. Did you know you have to wear long pants to get into the Show? Does paying for dinner in the cabaret worth it?
The Tropicana Havana Show is easily the most popular cabaret in Cuba and one of the shows that will have the most impact on your life, dancers, traditional Cuban clothes and salsa everywhere are some of the outstanding things you will experience that night in which you decide to visit the show.
We know that if you are reading this, it is because you are considering visiting the show, that is why in this article we share valuable information for you to make the best decision and make your experience the best.
Havana Tropicana Show from Varadero
If you are spending your vacations in Varadero and enjoying the tropical paradise that its beautiful beaches offer, but you do not want to miss the Paradise Under the Stars offered by the Tropicana Show, then we offer you our Havana Tropicana Tour from Varadero, in which not only will you enjoy the show at night, but we will do a personalized tour in a classic car during the day through the most beautiful places in Havana.
Unique way to discover Havana following the footsteps of a great legend of literature. This Novel Prize winner fell in love with Cuba...
Where is the Tropicana Club Havana located?
The exact address of the Cabaret is 72 e / 45 and Línea del Ferrocarril, Marianao, Havana. Cuba. It opens 7 days a week (Monday to Sunday) and the opening time is from 8:30 pm until 12:30 am, although the show starts at 10:00 pm.
What is the Tropicana Havana Show about?
Well, we can write a complete article describing what is the Tropicana Show in Havana about, but we believe that the best way for you to understand it, is to see it by your own eyes. Enjoy the video 🙂
How much Tropicana Havana tickets cost?
The entrance tickets fee is $75 CUC, $85 CUC and $95 CUC per person, depending on the position of the seat's row and is normal to think that the $95 CUC option is the best deal since it is located on the 1st or 2nd Seat's row, well… it's not! It is true that the seat's row for this option is the 1st and the 2nd but not because of that you will have the best appreciation of the show. Definitely book the $85 CUC option, seat's row is the 3rd and 4th and from there you will have a better spot.
1st Row of Seats
2nd Row of Seats (BEST OPTION)
3rd Row of Seats
How to book the Tropicana Show in Havana?
Book online! Many people wait until the same time to book the Tropicana Show, and I must say that the most of the time it works, we just go to the Cabaret early in the morning and our clients buy the entrance tickets without major problems, but it has happened that the place was already overbooked for the night. And after traveling from Varadero or from Vinales to see the show, it would not be the best idea just "to come back tomorrow".
What is the Dress Code for the Cabaret?
Long pants are mandatory for gentlemen! I know, this may not be useful advice for most of you, since you may think "that is understood", but you will not believe how many times our tour guide has had to give his pants to some of our clients so these can get into the Cabaret, so do not forget the long pants and closed shoes.
Girls you can go any way you like 😉
What does Reviews says about Tropicana Havana?
Yes, we know that the show is spectacular, that it is a must and all this. But what do those who have gone say? What are your rankings for this show?
Well, the main social network that classifies the show is Tripadvisor with a rating of 4 out of 5, based on 3055 traveler reviews. Google gives it a score of 4.5 out of 5 based on 127 reviews. Facebook classifies it in 4.7 of 5 based on 124 comments of travelers and finally, Holiday Check classifies the Cabaret with 5.1 of 6.
Tripadvisor
Facebook
Google
Holiday Check
What is the Alternative for the Tropicana Havana Show?
Buena Vista Social Club would be your option number 1 if the Tropicana Havana Cabaret is not of your choice. The Cabaret show is kind of expensive and sometimes is overbooked.
In such cases our suggestion is to go for the Buena Vista Social Club, we actually have had clients who have visited both places and they have confessed to us that Buena Vista was just better.
The entrance fee for Buena Vista is $60 CUC per person and it includes the dinner, now in comparison with the dinner of the Tropicana, this one is just delicious as the Buena Vista Social Club Show takes place in El Guajirito Restaurant.
If you are considering to visit the Show then I would like to invite you to take a look at our Havana Tropicana Tour, we propose a full-day tour from Varadero or Havana driving one of our beautiful Classic Cars and discovering the top places and things to do in Havana. Our team is going to wait for you until the show has finished and then, drive you back to your accommodation.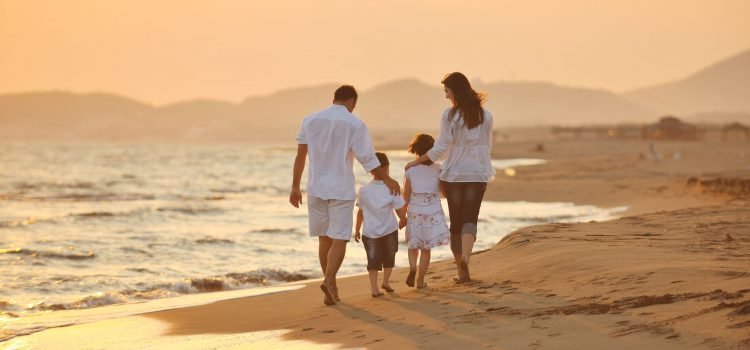 Holidaying in a tropical climate offers the temptations of sun kissed beach days, lazy pool bliss, the excitement of water sports and boat trips, and dining outdoors with a stunning view. To help make our time in sizzling destinations more comfortable and enjoyable, here's some useful tips to help you stay cool, comfy and healthy.
Do you have in mind to come to Cuba this year? Maybe next year? In this article I would like to share with you 24 Cuba Travel Tips you should know before going. I will let you know about the most important things you should know before coming to Cuba. And that includes but is not limited to What to add to your luggage, questions about the cuban money, credit cards, what kind of electricity works  and more. Actually just below you can check our content table.
CONTENT TABLE
What to add to your luggage?
Money
Bring always cash with you

Atm

Exchange

Credit cards don't work if are American

What to do if you run out of money?

How often should I tip the staff at my resort?
Is Cuba safe for tourists?
Top tips to avoid pickpockets

A few other things to keep in mind about theft and scams
Electricity
WHAT TO ADD TO YOUR LUGGAGE?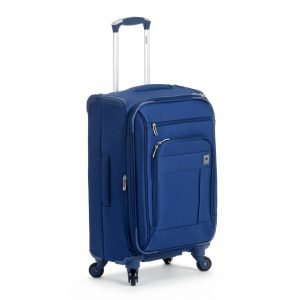 Prepare your luggage is my first suggestion of our Cuba Travel Tips and one of the most important things you should do before going on vacations and although some things could sound as "obvious" it is a good practice to remember all of them or at least the most important ones.
Cuba Travel Tips: Choosing the right luggage
After several years working as a Butler in a resort in Varadero, Cuba, there are several things that I have learned, one of them is that four wheels' luggage is not so good as two wheels' ones. The free rotation four wheels are perfect when there is a flat surface, but in Cuba's hotels you will find all kind of different surfaces, and because of this one, or two of the free rotation axis always get broken. In any case is easier and more comfortable to pull a two wheel's suitcase than pushing a four wheel's one 😉
Cuba Travel Tips: What to pack?
First of all, make a list
It might sound like boring, but it is not at all. As soon as your flight date is getting closer and closer you start to worry about if you are forgetting something, well probably you are. A simple solution for this is just making a list, my suggestion is to use your phone, just create a new note and every time that you remember something you put it down.
Use the name tags
Nowadays is almost impossible that your airline looses a bag, but it could happen. In such case, if you have filled up your bag's tags with your information, is going to be much easier for the airline to send the bag to your accommodation and therefore faster. So you will not receive your sun lotion too late 😉
Weight your bags
If your airline has a weight restriction, they probably will ask for more money at the airport for overweight or what is worse, you will be forced the left stuff at the airport.
Always Save space for your holiday's purchases
Whether it's duty-free goods or holiday mementos, it's inevitable that you'll be bringing more back home with you than when you left – so make sure you have room for it!
Avoid too many shoes
The biggest and most frustrating luggage. The number of pairs of shoes you should take depends to a large extent on how long your vacation may be, but we suggest that three pairs be a reasonable average for a 1-2 week getaway. Versatility is more important, so make sure you do not get stuck in stilettos with a pair of shoes for every realistic occasion of your trip. Use your heaviest pair on the plane, in addition, fill your stockings in the rest, and you will save even more space.
Roll your clothes
Rolling your clothes really is the only way to go. Not only will it reduce those annoying wrinkles and creases in your equipment, it will save you a much-needed space in your suitcase.
Don't bring voltage converters! They are useless!!!
Yes! They are!!! This is one of our most important Cuba Travel Tips and the problem is the mostly of the tourists brings voltage converters (from 220v to 110v) for their phones, but what they don't know is that all cell phones and camera chargers support both voltages, 220v, and 110v. Usually, this information is provided by the charger. This could appear as the following: "Input: 100v-240v". Which means that the device can be plugged in any voltage plug within this range. Now, if you have in mind to bring a converter for your hair dryer, flat iron or any other heating device.
Don't waste time, money, weight and space. They will not work!!! For an example, a standard hair dryer will need 1800watts to work properly, so that means a real 20amps' converter will need it to supply the current. In other words: the commercial "2000watts' converters" that you find at the stores will not be enough, in the best case you will burn out your converter. In the other hand, to bring a real 20amps' converter will add too much weight to you luggage and dons't worth it.
Emergency tip: Now, let's say that you are reading this article too late and you are right now in Cuba. Your hair is a mess, and your converter just burned out, and now you don't know what to do. Well, I could recommend –with a lot of caution- to plug your hair dryer directly into the 220v, you will note that it will work over speed, so never use the maximum speed button, and keep an eye on the heating, the trick is to plug and unplug every 15 seconds so it keeps normal heat 😉 Same thing with the flat iron… But as I said before, this is just for emergency.
Categorize your clothes
Pack clothes in groups: that means shirts with shirts, pants with pants -it's easier to find what you need and unpack on the other side.
No onboard manicure
Tip for the well-groomed flyer: if you're thinking about carrying a nail file, scissors, or any other sharp primping tool in your luggage – give up the idea! They are prohibited and airport workers will ask you to get rid of them.
The most necessary things go on top
If you believe that a particular thing can be useful to you very soon (perhaps at the airport), for example, a jacket – put it on top. Very obvious advice, but perhaps it's so obvious that you'd be bound to forget otherwise!
Cuba Travel Tips: Carry On
Whenever possible, travel with a carry-on luggage. It'll just mean you can save time at the airport, save on check-in fees, guarantee the airlines won't lose your bag… the list goes on and on. Just a small bag with the most necessary pills and medicine you might need. After all, nobody wants to suffer a punishing headache, high-climate fever, upset stomach or all three during a holiday. It might be easy enough to pick up a domestic remedy for your ailments at home, but medicines in the country you are visiting may be limited to prescription only. The same goes for allergy meds and asthma remedies – bring them on board!
What to carry on?
Daily Medications
Phone Charger
Documents You'll Need Throughout the Trip
Any Valuables
Entertainment
A Snack
An Underwear's Change
You can also check the mentalfloss article about what to carry on.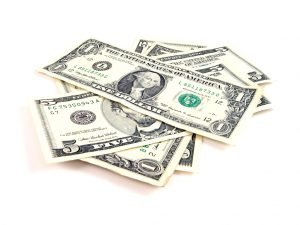 Cuba Travel Tips: Bring always cash with you
I always recommend this, not only as a Cuba Travel Tips, but as general Travel Tip. Does has happened to you that you are in a restaurant and the card is refused? Well, that could happen is Cuba too, with the difference, that the chances that that happen are very high, beside this, the most of the restaurants, b&bs, taxi drivers, bars and tours operators don't accept cards.
Cuba Travel Tips: ATM
Yes, there are ATM machines in Cuba, this is something new for the Cuban people so they don't use them very often which means, that every time that you approach an ATM is often empty. The problem is to find them if you are looking for an ATM always ask for it near to the touristic place (hotels, parks, shops, etc) you will never find them neat to hospitals or universities.
Tip: You will find always an ATM machine where there is a bank, so just check your map in your phone. Below I will let you know what offline map app to use in Cuba since there is no phone data.
Cuba Travel Tips: Currencies Exchange
In Cuba, you can change your money (CAD, USD, GBP, EUR) into the local currency, the CUC. You have to do this because it would be impossible to buy or pay for services using your original money. In order to do this, there is three kind of places: The "Cadecas" (exchange houses in the street), banks and hotel's receptions. Now it could happen that exchange rate at hotels is a little bit higher, and some people prefer to pay for a taxi and change their money in the bank, but consider that a taxi could cost 20 CUC from/to the bank.
Cuba Travel Tips: Credit cards don't work if they belong to American banks
While in theory you're supposed to now be able to use U.S. issued cards in Cuba, there's still almost no way to do it. Quite frankly, the financial infrastructure just isn't there. Technically speaking, since the embargo is still in place it's also still illegal for Americans to make financial transactions on the island. This includes both Americans traveling to the island and American companies trying to do a trade.
Cuba Travel Tips: What to do if I run out of money in Cuba?
Well, this is something that hopefully won't happen to you, but if that is your case, the only Cuba Travel Tips that I can share with you is to ask a family member or a friend to send you money, but… The thing is that by law any tourist can receive money from outside, but the Cuban people can, so what you need to do is to ask for somebody, whom you trust to receive the money for you and then deliver it to you. It might sound risky but Cuban people are honest, and honestly speaking, you don't have an alternative 😉
Cuba Travel Tips: How often should I tip the staff at my resort?
If you are staying in a B&B, probably the person who is hosting you is the owner of the place and has any financial issues and tips are totally optional. Instead, if you are staying at a hotel, and you are receiving good service from the staff, ensure to give them a tip every time that they serve to you in a way or other. This doesn't mean that you have to tip them more, for example: If you have in mind to leave 10 CUC at the end of your stay to your maid, she will appreciate it better than you give 2 CUC every day. The average Cuban people salary is about 15 CUC a month, that is it!!! 15 CUC a month, and just to give you an idea how expensive the life is in Cuba, consider it that 1 beer cost 1 CUC, a bottle of oil to cook cost 2.50 CUC and a pound of rice 1 CUC. So hotel's staff really goes to work for a tip, every CUC counts 😉
IS CUBA SAFE FOR TOURISTS?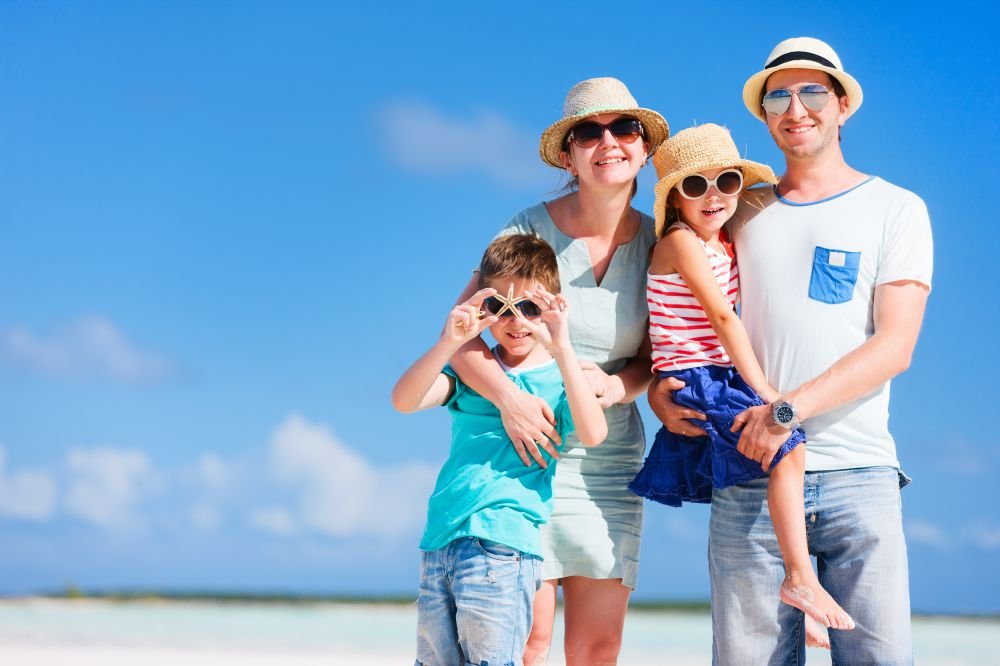 When is about Cuba Travel Tips, there is nothing more important than our family's security so the question would be: Is Cuba a safe place? Yes!, Cuba is one of the safest destinations in the Caribbean. Serious crimes are nearly nonexistent, and all you really have to watch out for is the occasional thief.
Pickpockets and scams are the most common safety issue
Tourists are targeted by pickpockets around the world, including in Cuba. But remember this: you run less danger of being taken to your wallet in Havana than of being picked up in your pocket under the Eiffel Tower or having your selfies taken at the Colosseum. Trust me in this.
Top tips to avoid pickpockets:
Keep part of your money in your wallet, some in a hidden pocket and some in your bags at the hotel (in a variety of pockets). This prevents someone from stealing all their money at once.
Never put your wallet in your back pocket.
Use a zippered and/or zippered wallet and carry it in front of you.
A few other things to keep in mind about theft and scams:
The cuts are rare, but it is better not to wear obviously valuable jewelry, as it makes you a target.
Sometimes, as part of a scam, you will be asked directly for money. Someone will come to you with a sad story that probably is not true. Firmly say no when asked for money and stay away. The person will probably move to another goal easier.
It may be tempting to leave your bag unattended while dancing or while taking a quick dip in the ocean, but do not do it. Whether in Cuba or anywhere else in the world, leaving your valuables unattended is just asking for them to be stolen.
Beggars are common. Many tourists give them things like soap, money, pens, and snacks so they can continue begging. Your donations will go further if you bring them to schools or hospitals, or give them to your homeowner.
The most common scam has to do with the two currencies of Cuba. When you pay in CUC, you can get a change in CUP. CUC is the tourist currency and 1CUC is worth 1USD. On the contrary, 1CUP is worth approximately 3-4 cents in USD. Therefore, you can easily lose a lot of money in a transaction. The way to avoid it: always check your change.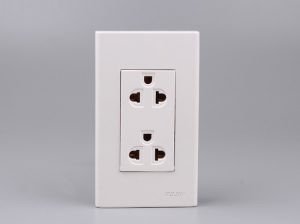 This might not sound as a proper Cuba Travel Tips, but as a Cuba voltage information 😉 But, I'm sure it would be very helpful for many people as the Wikipedia says the voltage in Cuba is 110v, 60hz, but there is a little trick, if you are coming to a hotel you will find out that the voltage is 220v that is why Cuba try to save too much energy as possible, so more voltage means less current. And, just how we have said before, bringing a converter might not be necessary.